Battlefield 1 campaign features multiple perspectives
Battlefield 1's campaign won't be fixed to one team, instead it'll be told through the eyes of multiple world powers.

Published Fri, May 6 2016 4:38 PM CDT
|
Updated Tue, Nov 3 2020 12:00 PM CST
The new WW1-themed Battlefield 1 has been revealed, and it looks absolutely amazing. DICE affirms that the game's multiplayer and singleplayer will be pushed to new heights, with innovations across the board.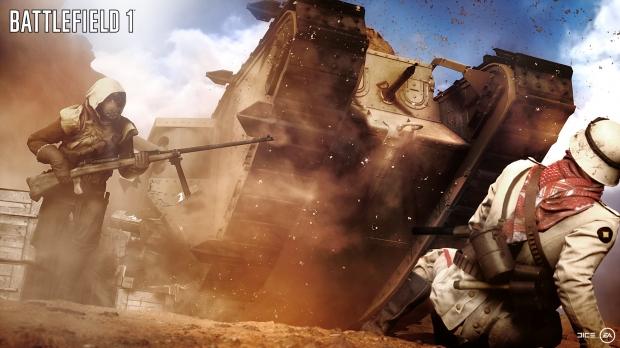 We've already talked about Battlefield 1's insane wide-scale world-breaking 64-player PVP combat, and the game's singleplayer campaign will be just as impressive. DICE has confirmed that Battlefield 1's campaign mode will be told through multiple perspectives, meaning we won't be stuck with a single team, signaling a dynamic shift in one of the best possible periods in history.
The devs were light on the specifics of the campaign, but we already know one of the game's many protagonists. The African American hero shown on the game's promos is a Harlem Hellfighter, one of the most heroic and renown American infantry units that served in World War I. Since Lars Gustavsson says that Battlefield 1 is "all about the old world meting the new world with cataclysmic results," we'll likely see through the eyes of different major world powers, from scimitar-wielding horseback riders in the Arabian desert to German soldiers flying high inside of zeppelins.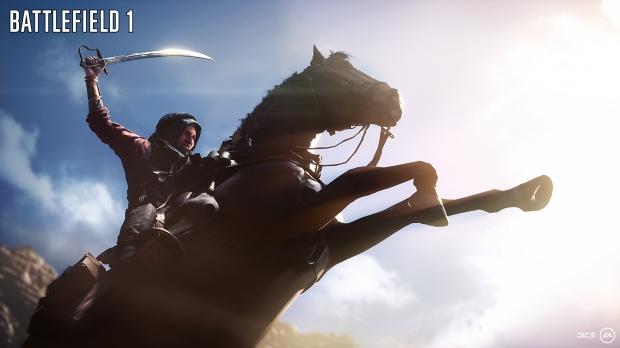 "Battlefield 1 i s set on an epic scale, set on a global scale. We want to take the player on a journey across the world. From the deserts of Arabia, or fortresses under siege, all of them creating new opportunities and possibilities through multiplayer and campaign," Gustavsson said at the reveal.
As always, expect to see insane combat across land, sea and air--all set in this unique historical setting. Also just in case you're wondering what's up with the game's name, Gustavsson explains: "This is the genesis and dawn of modern warfare, and that's why we called it Battlefield 1."
Battlefield 1 is set to release on October 21, 2016 on PC, PS4, and Xbox One. It'll release first on Xbox One's EA Access and PC's Origin Access.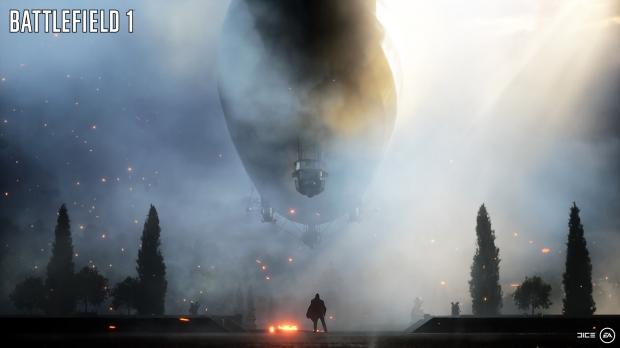 Related Tags