Microsoft will unveil new Xbox hardware at E3 2016
Microsoft will show off its new mid-cycle Xbox One refresh at E3 2016, says renowned Windows blogger.

Published Thu, Apr 28 2016 8:32 AM CDT
|
Updated Tue, Nov 3 2020 12:00 PM CST
Microsoft will announce new Xbox One hardware at E3 2016, internal sources at Redmond have told a key Windows blogger.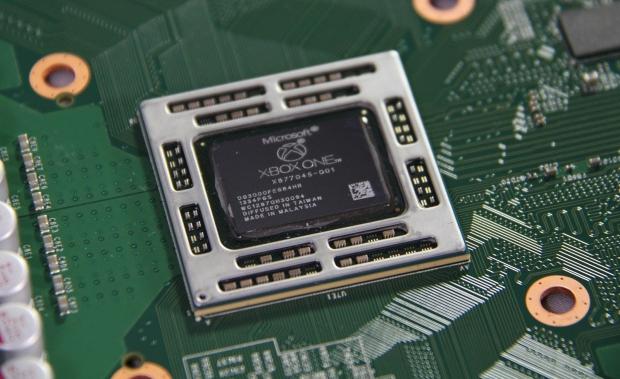 Thurrott.com writer Brad Sams has brazenly decreed that Microsoft will undoubtedly unveil a new second-generation Xbox One console refresh at E3, along with a brand new standard controller. Sams also reports that Redmond has a pretty substantial trump card that could manifest as a new way to tighten the Windows 10 PC and Xbox ecosystem, while also heavily differentiating the cross-platform brand from its competitors.
"Based on sources inside the company, expect to see new hardware at the event and there will also be a new standard controller that ships with the Xbox One. The company also has something else up its sleeve that I still don't have all the details on but it's a much bigger deal than an updated standard controller. The new standard controller will look similar to the current design, which isn't too surprising, but will likely come in a new color. Considering that Microsoft currently ships a black controller, a white default design seems like a decent mid-cycle refresh for the console to help spur sales."
"In addition to an updated standard controller, the company is exploring new interactions between the PC and the Xbox One to further extend the capabilities already present between the two (game streaming). Seeing as Microsoft wants to make Windows 10 on the desktop and Xbox one a 'killer combination,' they are looking to leverage the ecosystem to create unique experiences for games that are on other platforms too."
After the news on Sony's new 4K-readly PlayStation 4 Neo broke out, evidence that Microsoft will counter with its own Xbox One refresh has been mounting.
Leaked Japanese documents suggest the new Xbox One has been in mass production since February 2016. Recent FCC filings confirmed new Xbox One hardware components, and internal Microsoft sources told The Verge that the company is testing various Xbox prototypes with high-end hardware.
Considering Sams is a writer for Thurrott.com, the homesite of renowned journalist Paul Thurrott, I'd say that this is accurate. Thurrott has key connections at Microsoft and is close to the pulse in Redmond, so we shouldn't doubt these claims. Coupled with all the past leaks, reports, rumors and filings, Microsoft will undoubtedly announce a new Xbox One at E3 2016.
Related Tags