AMD has had a great week, topping it off with a huge 52% rise in stock to $3.99. This is the highest gain in a single day since AMD stock was listed, all the way back in 1979.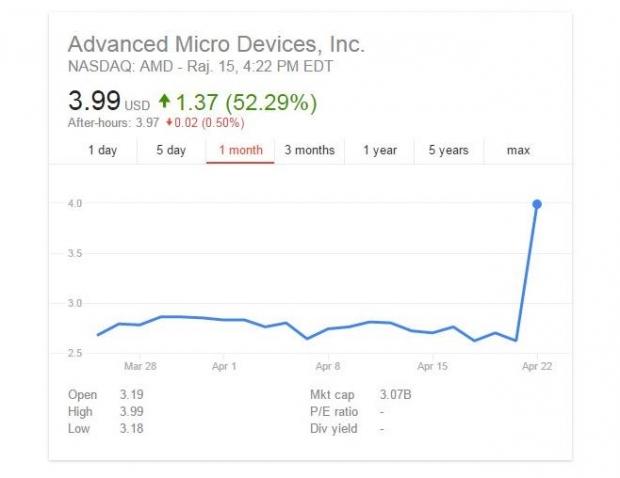 For the day, AMD was the biggest gainer and the most active stock on the NASDAQ exchange - with 140 million AMD shares traded. This is 10x the 50-day average of 12 million or so. Why the sudden and huge spike in AMD shares? The company just landed a joint venture deal to sell high performance enterprise x86 processors to the Chinese market.
This move will see AMD compete with Intel on a grander scale, as it has AMD providing the technical knowledge, while THATIC provides the resources, and financial support. The licensing deal should see AMD secure $293 million, plus royalties.
Even better, is that AMD has three semi-custom designs in upcoming consoles. This means that AMD will have technology inside of the next-gen Xbox, PlayStation and Nintendo consoles - which is an insanely huge win for the company.