Shipments of early Oculus Rift pre-orders could be delayed by as much as two months, with some users having estimated shipping windows as far back as June.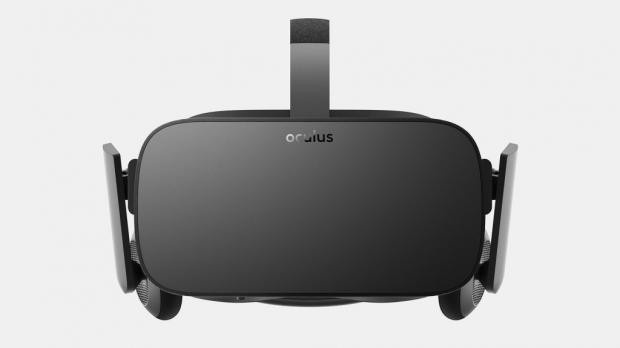 The Oculus Rift's launch is an utter mess. Due to "unexpected component shortages", Oculus has delayed the shipments of its Rift virtual reality headsets across the board. Oculus promised that revised order updates would go out starting April 12--today.
Now that order shipment updates have started to roll out, we know just how bad the delays are. Users who grabbed a Rift just minutes after pre-orders opened up could be waiting until June (over two months after the original launch) to get their headsets. A user who ordered their Rift just 33 minutes after pre-orders went live has a shipping window of May 23 to June 2. That's a pretty big jump from March 28, isn't it?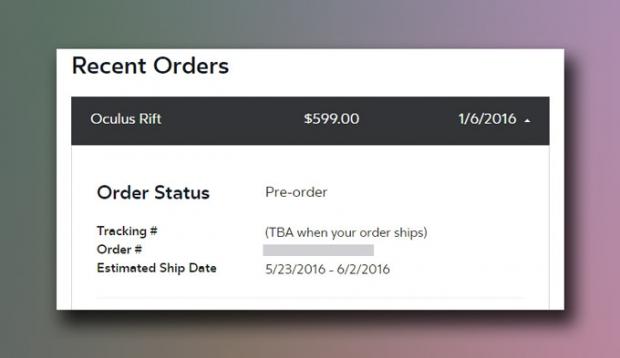 As if this isn't disappointing enough, Oculus could very well delay the shipments on all Rift headsets. As early pre-orders made on January 6 should be above other Rift orders in the shipping line, the delay could ultimately push back the entire chain of shipments.
Oculus has made up for the significant delays by refunding shipping costs on all Oculus Rift pre-orders made up until April 2. Eating shipping costs was a great move on the company's part, and almost a necessity given how crazy the launch has been--especially for overseas orders where shipping can tack on an extra $100 or so.
If you're one of the many who nabbed a Rift on January 6, be sure to check your inbox for order updates, but be forewarned: you might not like what you see.
Hopefully, Oculus will continue delivering constant updates to keep users in the loop, but so far VR has faced a pretty hectic launch.