Quantum Break is 'top-selling new Microsoft IP of this generation'
Despite its rather sordid state on PC, Microsoft's game-and-TV-show gambit has paid off: Quantum Break is a success.

Published Mon, Apr 11 2016 6:50 AM CDT
|
Updated Tue, Nov 3 2020 12:00 PM CST
Although Quantum Break is a hot mess on PC, Microsoft and Remedy are apparently reaping tremendous benefits from the game's launch.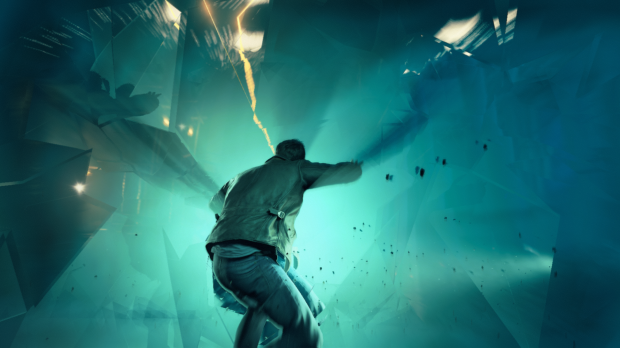 Quantum Break is a smashing success for Microsoft. The game has gone on to top UK sales charts, and fans on Twitter are praising Remedy Entertainment's new time drama. Despite the game's rather poor performance on PC, console gamers are voting with their dollars, overwhelming PC gamers. As a result, Quantum Break has become the "biggest, best-selling new Microsoft Studios IP of this generation".
"We're delighted that Quantum Break has been so well received by fans and critics, it's a testament to the hard work, ambition and commitment of the team at Remedy that the game is already surpassing expectations. The game has already built up a passionate fanbase and we look forward to seeing and hearing about their experiences in Riverport," said Xbox Studios Senior Category Manager, Jon Edney.
If Quantum Break can be deemed a huge success, then it means we'll probably see Microsoft's trend of broken PC games continue. Remedy has officially admitted that a portion of the game's PC faults are byproducts of the Northlight engine and can't be fixed, so PC gamers are stuck with an un-optimized port. Xbox gamers, on the other hand, have a nice smooth experience, and I even went so far as to posit that Microsoft could intentionally ship broken PC games to boost Xbox One sales.
In any case, this is troubling to say the least. Remedy affirms that they are working on fixes for the PC version, but "collecting data takes time", and the devs say they need to replicate the glitches before they can fix them. I'm amazed that this is even happening at all in 2016, and when it does happen, the games can continue to be a huge success.
We'll have our own official review of Quantum Break up shortly so you can see exactly what I'm talking about.
Related Tags