The latest walkthrough from the folks at Creative Assembly take us on a tour of what the Vampire Count's campaign looks like inside Total War: Warhammer.
In the video, they explore some of the unique gameplay mechanics that the undead get to enjoy compared to their more colorful, living opponents. In particular, they show off how to raise the piles of dead bodies and reanimate them for your own nefarious purposes. It's an ability that can really turn the tide of your overall campaign, though you can only raise your dead army after the fact. A massive undead army to enact revenge sounds rather tantalizing.
They also introduce us to one of the hero characters, the Master Necromancer known as Heinrich Kemmler. He's has a massive roster of magic with which to pull from, being the one that can raise the dead, though after battles are waged. As with all hero units, he's capable of leveling up and learning gaining more abilities to become an invaluable member of your military campaign.
The walkthrough is a great look at how they've taken the Vampire Counts and translated their unique civilization into the digital world. The lore of Warhammer is very intricate and deep, so it's nice to see such an overarching game include as much of the distinct personalities and the extensive mythos that they have. Thus far I'd say that Warhammer fans should be somewhat satisfied with the care they'e taken.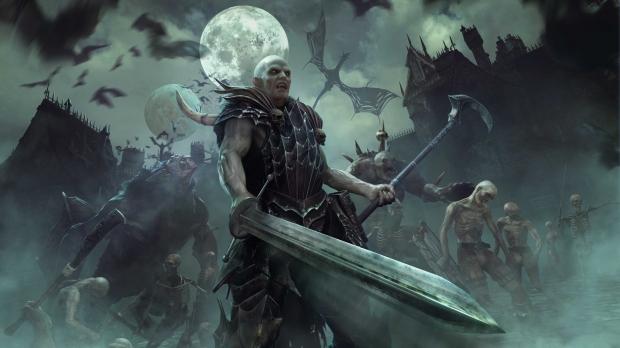 Total War: Warhammer is a refreshing direction for Creative Assembly to take the series, and the first fantasy setting in the franchise's history. Thus far the reception, even among those who are not particularly well versed in the Warhammer universe. The recently announced that the release was delayed by a month to give them time to perfect it, saying that they don't want to rush a good thing. It's now available only on the PC on May 28th.