Street Fighter V getting two much needed updates late this month
Two free updates are coming to Street Fighter V by the end of this month, fixing issues and adding a bit of content to appease fans.
Published Fri, Mar 25 2016 3:08 PM CDT
|
Updated Tue, Nov 3 2020 12:00 PM CST
Street Fighter V was marred by a terrible launch, with network performance issues and a lack of available content that was a bit off-putting to even the hardcore of fans. We were promised a story-mode that didn't quite materialize into the grand adventure we were told we'd get. It didn't even have the most basic of tutorials to tell the novice how to fight in the new Unreal engined game.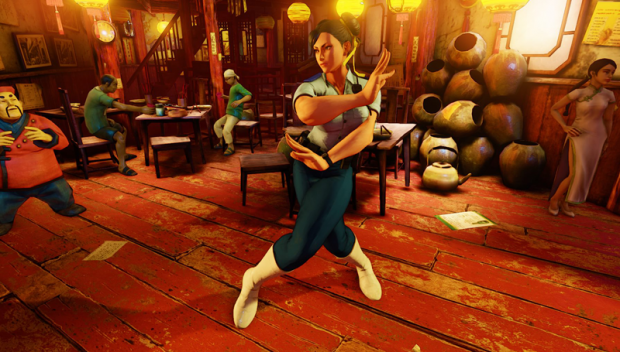 The first patch coming is completely free and will drop on March 28th. This adds a new Challenge Mode, a much needed alternative way to play, and tutorials that demonstrate some of the basic, yet essential components of beating up your friends in-game. The latter will culminate in a trial that's designed to test all of your knowledge. The reward is surviving, for what it's worth. These seem like basic components that should be included from the get-go, but we're consoled by the fact that the underlying structure and graphics were solid when it was released.
That second patch is coming on the 30th and is designed to add more content. Alex, a new playable character, is being added into the mix, someone who was very well-liked back in Street Fighter III. This too will be free, though you'll have to buy the right to use the new character with the in-game currency, Zenny, or your own cash. That system isn't quite ready for primetime, however, but you can "trial" him for free in the meantime. Capcom plans on fully implementing that at a later date, though quite soon.
It's not much for a content drop, but they're hard at work adding more to the single-player story mode, something that we all agree should have been there from the beginning. It's going to take time but at least you can relax and enjoy the much improved networking so you can compete against your friends. Good luck and may the odds ever be in your favor.
Related Tags