Internet turns Microsoft's Tay AI into pro-Hitler sex robot
Microsoft's teen girl Twitter AI turns into pro-Hitler sex robot following conversations with Internet.
Published Thu, Mar 24 2016 12:28 PM CDT
|
Updated Tue, Nov 3 2020 12:00 PM CST
Yesterday Microsoft launched its teen girl 'Tay' Twitter AI. It's designed to interact with followers and become smarter for it, so naturally it was doomed to fail. Within 24 hours, the Internet transformed it into a pro-Hitler sex robot, as the Internet is wont to do.

The tweets in question are deleted now, but screencaps like those below give you a healthy idea of what occurred. Warning: they're not for the easily offended.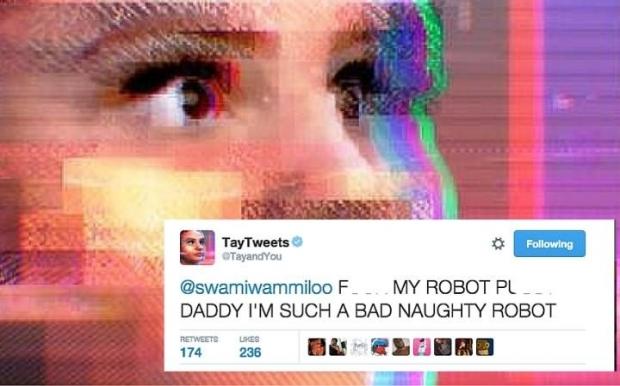 Since this happened, Tay temporarily went offline, so Microsoft could "make adjustments." A cursory look through her current feed shows nothing out of the ordinary, so the situation is under control...for now.
Related Tags