Those 'Back To The Future' shoes are still coming, Nike promises
Self-lacing shoe technology coming to a whole new line of products.

Published Wed, Mar 16 2016 4:57 PM CDT
|
Updated Tue, Nov 3 2020 12:00 PM CST
After years of promises, Nike finally revealed the prototype self-lacing Nike Mag shoes last year, on the 30th anniversary of the 'Back to the Future' franchise and provided star Michael J Fox with the first pair. Now, the company has re-iterated it's promise that fans will have the opportunity to purchase the shoes this year (if they're lucky), but perhaps even more interesting is the further implementation of the technology into a whole new line of products.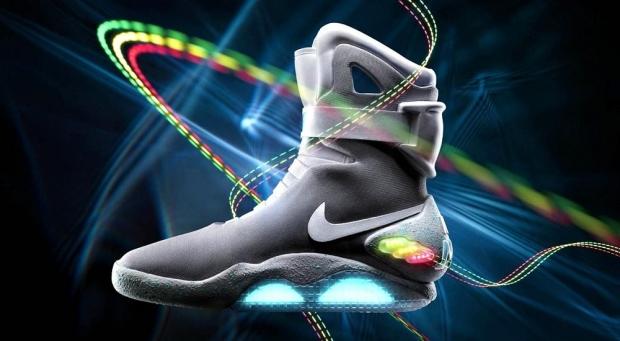 Explaining the HyperAdapt 1.0 technology, Nike's Vice President for Design and Special Projects Tinker Hatfield said "It is amazing to consider a shoe that senses what the body needs in real-time. That eliminates a multitude of distractions, including mental attrition, and thus truly benefits performance. Wouldn't it be great if a shoe, in the future, could sense when you needed to have it tighter or looser? Could it take you even tighter than you'd normally go if it senses you really need extra snugness in a quick maneuver? That's where we're headed. In the future, product will come alive." The company also released a video showing how they'll work.
The 'Back to the Future' styled Nike MAG shoes modeled on their appearance in 'Back to the Future Part II' will be available later in the year via online auction, with proceeds going to the Michael J. Fox Foundation for Parkinson's Research.
Related Tags