Valve has released a standalone SteamVR performance test utility that benchmarks your system to see whether or not it's ready for the upcoming VR revolution.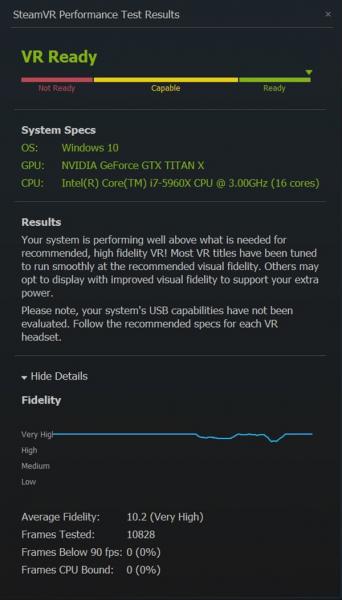 The program itself runs through an amalgamation of the Portal VR demo from Valve, assessing whether or not your system is optimized for a full VR experience. You don't need a headset in order to run the demo, and after it's complete it'll show you the assessment with an average fidelity score and whether or not the framerate dropped below 90FPS, the refresh rate of the HTC Vive, which is the partnered VR platform.
Oculus and HTC have already released their recommended requirements for their headsets, but it's still very nice to have a benchmark capable of telling us pointedly whether games will generally run well in VR. Of course, different games will have different requirements and this only runs on Source Engine 2, which isn't the most demanding.
If you'd like to compare to other users, you can head on over to Reddit to check out what other people are scoring. You can also download directly from here to check and see if you're fully ready for VR.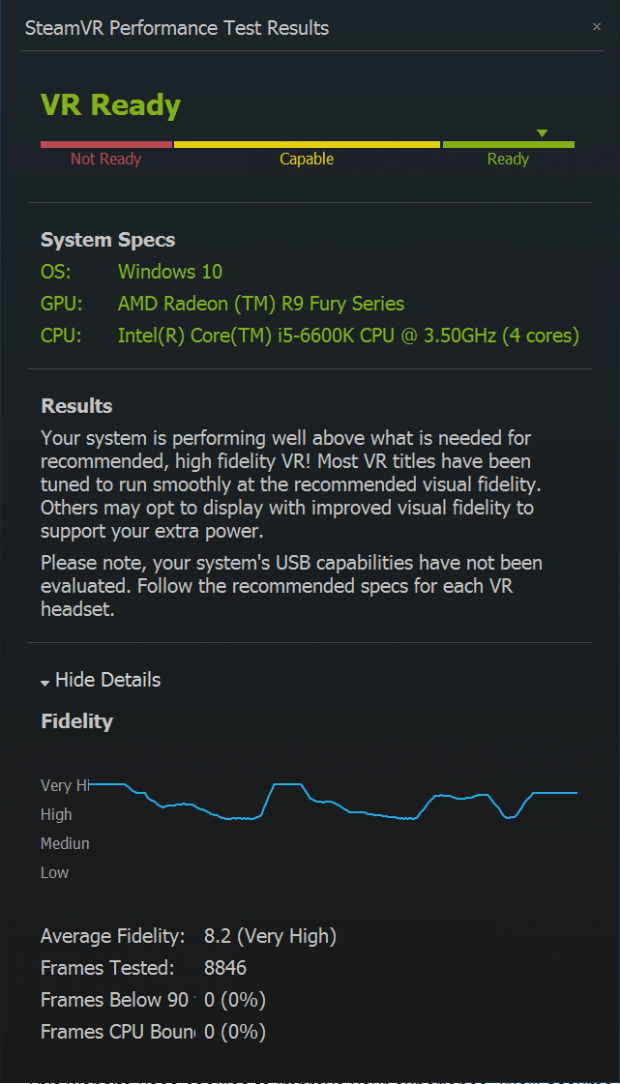 Here's how an i5 with a Fury seems to fare.