PlayStation VR coming this fall, GameStop CEO says
GameStop's CEO let it slip that the PlayStation VR is going to be released this Fall, likely around the holiday season.
Published Tue, Feb 16 2016 4:03 PM CST
|
Updated Tue, Nov 3 2020 12:01 PM CST
GameStop's CEO, Paul Raines, told Fox News yesterday that Sony's PlayStation VR HMD is going to be available starting this fall, and that they'll be carrying it in stores of course.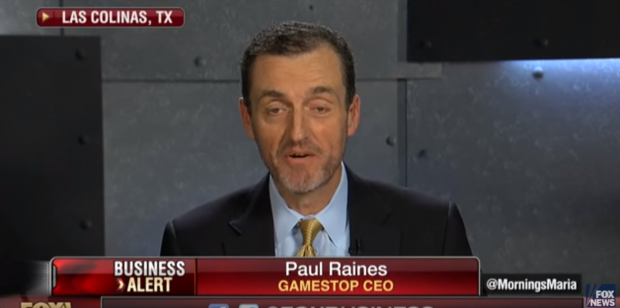 During an interview regarding how tax refunds help to drive the economy and how taxes could be more fun if they were like video games, Raines mentioned the upcoming release of VR hardware in general being one of the major industries that'll likely be targeted by customers. He also mentioned quite pointedly that PS VR will be in stores this fall, that they'll "launch the Sony product this fall."
Raines is excited about the potential in the VR market, especially with his chain of stores providing one of the only ways to try VR for yourself once the PlayStation VR is available in store. It could very well be the revival of his brick and mortar operations, adding a particular value that can't be had anywhere else. Certainly, with the PS VR specifically, Raines things it's better than the other solutions with better content at launch, he says.
The VR market, according to Goldman Sachs, is predicted to have a value of around $80 billion by 2025, which is a tremendous investment by consumers and developers alike. Already with the impending release of the Oculus Rift and HTC Vive, and support from several AAA developers for nearly all genres of games, we're set to see a very large charge into VR. This most assuredly isn't the same as when 3D tech came around.
Related Tags