Fingerprint sensors on gaming mice? Synaptic does something incredible
Synaptics adds a fingerprint sensor to a Thermal Take Black V2 mouse, and it might be one of the most awesome things ever.
Published
2 minutes & 10 seconds read time
Synaptics is helping to bring fingerprint readers and biometric safeguards to the masses. They're making it accessible and not just an afterthought, something easy to put on any notebook because no modifications are needed with the integration of a sensor into their trackpads.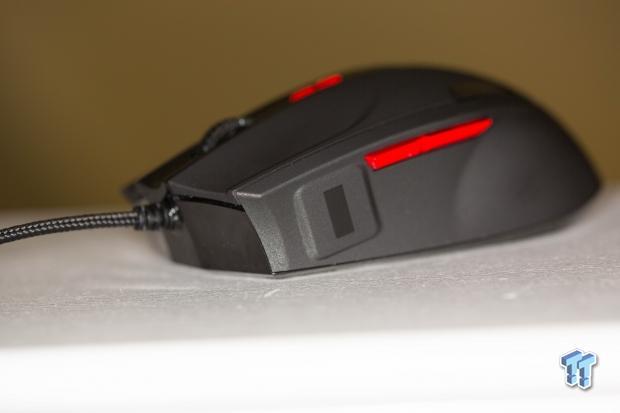 And now they're breaking into an entirely different market with ThermalTake in this latest venture. They've gone and placed one of their IronVeil fingerprint sensors into a mouse, giving even gamers easy access to biometric. And this idea is full of untapped potential, not from a marketing standpoint, but from a security standpoint.
Biometrics represent a distinctive authentication method that can save time and potentially money. It's not perfect and spoofing, as well as other issues regarding how different types of fingerprint sensors work, do exist but as part of a multi-factor authentication scheme, it's perfect. Because it's easy. And it generally works well.
But let's talk about real life and more practical matters. Installing it and using the sensor on the mouse is as easy as installing the software and enrolling your fingerprint with the provided software. Synaptics is part of the FIDO alliance, which means that everything about its operation is open-source. Even the framework for the software used in this small test is open-source and how it communicates uses FIDO's UAF, or their passwordless standards. All Synaptics is doing here is presenting a hardware platform in partnership with a mouse maker as a proof of concept, to show the viability of having biometrics be mainstream. And it's a great concept. This integration, likely can help show that good security can actually be accessible.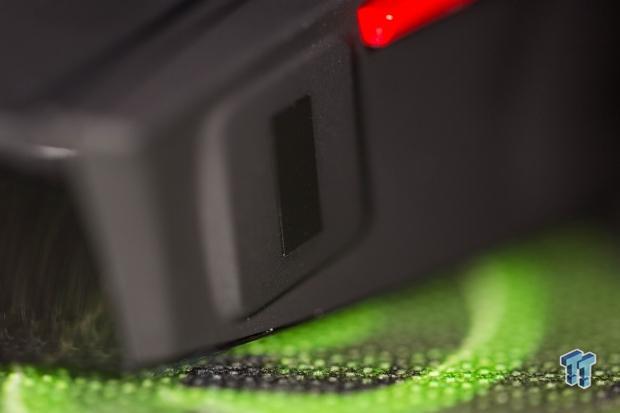 The placement of the sensor, for the size of my hand, is actually very good because I have to slightly reach forward to make good contact. This means my thumb isn't always-on the sensor, so I'm not just authenticating anything as it pops up, not that there are many apps that take advantage of the fingerprint in the consumer desktop space quite yet, however.
And it's so easy to use. Once the software is installed, you can enroll in Windows Hello, which is the security center of sorts, to make logging into Windows an easy affair. And from there you're not integrated into the entire Windows architecture. It's fascinating and a surprisingly useful technology. Even though it only saves a few seconds, it feels cool to login with just your fingerprint. And hey, this is something that we do with our phones now, and we probably take it for granted, even though it's very convenient.
So yeah, it's a little weird, there's very little in the way of software or applications that actually support FIDO passwordless authentication, but we're moving in the direction of biometrics. It's convenient, secure, and it works well. So why not? This might seem like a gimmick at first, but with time this could grow into something far more. Just imagine having a capacitive or other cool sensor in the omron switches.
We'll be exploring the use and convenience, or lack or, every week with a short article about this mouse. And we'll go a little deeper into the mechanism of how this works, and whether or not it's actually safe or not. So stay tuned for more.
Related Tags