PlayStation 4 architect Mark Cerny is taking beloved Metal Gear Solid creator Hideo Kojima on a tour of PlayStation's best tech, and we can only imagine what the dynamic duo will cook up next.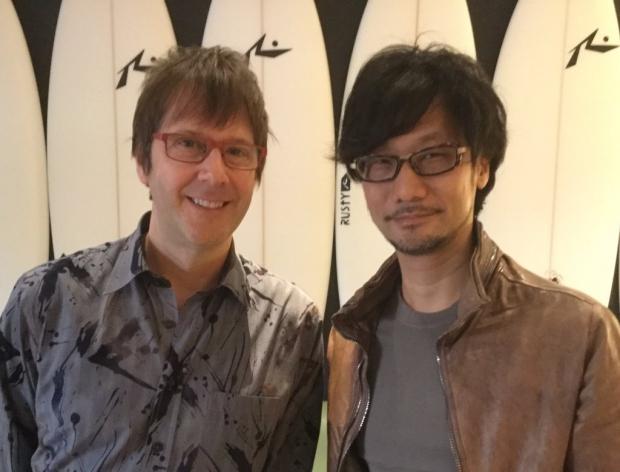 Now that Hideo Kojima has signed up with Sony to make a new PlayStation 4 exclusive, it's time for the Kojima-san to get the lay of the land. After all, the dev has been pretty much locked in Konami's figurative (but not really) dungeon for the past few decades, and Sony has a lot of new goodies to show off. And who better to show off these new advancements than PlayStation 4 architect Mark Cerny?
Cerny has shared a few snippets on his brand new Twitter account that chronicle the duo's 10-day excursion into the heart of what makes PlayStation tick. So far, Kojima has been on set to see the capture hardware used for The Last of Us and
The Order: 1886, and even did some facial scans and renders just for fun. Although the trip will indeed be packed with amusement, I'm thinking that Sony is showing Kojima what kinds of tools that the new resurrected Kojima Productions will be able to use for its new PS4 game.
The way I see it, Sony is welcoming Kojima into their midst. The legendary dev is one of the biggest catches that the Japanese console-maker could ever hope to nab, and it would be wise to foster good graces from the start. Cerny has likely let Kojima try out the PlayStation VR headset, too, and I'm crossing my fingers for a P.T. successor with Kojima and Del Toro at the helm. Hey, it could happen!
Maybe Kojima has even seen a PlayStation 5 prototype?