CES 2016 - Wrapping up some crazy announcements for EVGA in Las Vegas this year is its new 'Gaming Case', joining the 4K Gaming laptop, gamer and audiophile sound card and quick release CPU and video card closed loop coolers as part of a stellar press release.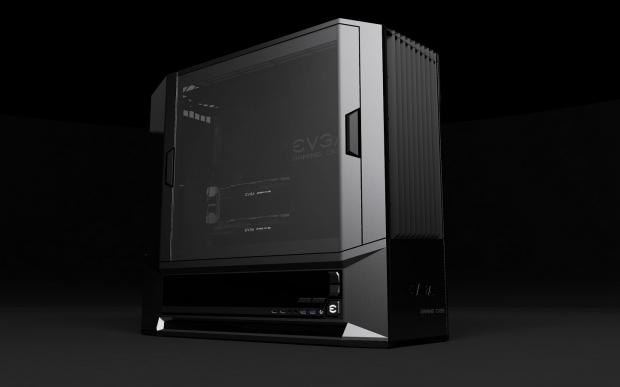 Once again EVGA says that this product hasn't gotten an official name just yet, but promises that it's the "first PC gaming case designed for GPU cooling," aiming to keep your pride and joy components nice and cool. Boasting direct airflow pathing sent directly to the video card itself, this case has been "Specifically designed for extreme gaming enthusiast[s]."
The chassis contains a flexible cooling design for air or water applications and a modular design system - possibly similar to the CoolerMaster Master case. Unfortunately, this is all we know right now, stay tuned for updates.