25th anniversary Sonic the Hedgehog game might be in the works
Some strange information has come and gone that point toward a Sonic the Hedgehog 25th Anniversary game, or some sort of appearance this year.
Published
0 minutes & 57 seconds read time
Something rather exciting might be happening with the Sonic the Hedgehog franchise this year. A new game could be in development, if certain now deleted Facebook posts are to be believed.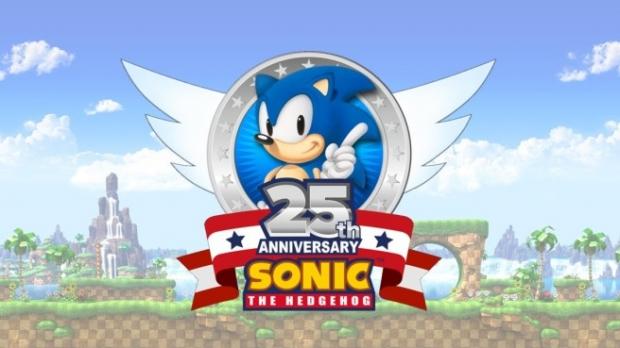 A band that has worked closely with Sonic the Hedgehog and have provided music for some of the later games, Crush 40, posted on Facebook that "We are planning a few performances to commemorate the anniversary of Sonic," but that wasn't the exciting part. They continued "We might participate in writing new songs for the anniversary game...stay tuned." indicating the existence of a new anniversary game. The post was promptly deleted, though not before we were able to see it. Even better is the graphic released by Sega commemorating the occasion, shown above.
It doesn't necessarily mean an entirely new game is being commissioned, but it might point towards something else. Whether that be a web-based game, a new mobile game or something on an even smaller scale. The formula for a successful Sonic the Hedgehog game seems to be directly tied to the older games. The newer more free-roaming and 3D titles were never quite as accepted, though they didn't do that poorly either. Our bet is on a remake of the original, given the logo that's come out.
Related Tags