T-Mobile reducing streaming video quality, regardless of plan
T-Mobile is limited the quality you watch video you stream using their Binge On service, going against net neutrality.
Published Wed, Dec 23 2015 4:26 PM CST
|
Updated Tue, Nov 3 2020 12:02 PM CST
Anonymous source and The Internet Association have both revealed that T-Mobile's Binge On program actually throttles data and reduces quality in order to serve up content.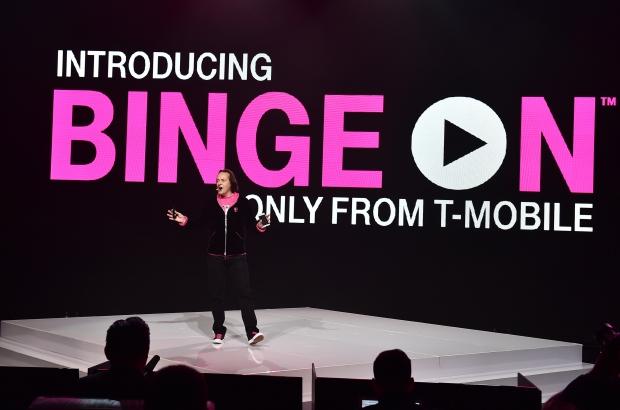 T-Mobile shocked the world when the released their Binge On program, that allowed users to stream video and audio from various online services without having it count against your monthly data-caps. On the surface it seemed like a splendid deal, but there's always a catch.
That catch is that your content is served to you in lower quality, without you knowing and without giving you a choice. The Internet Association has been keen to point out the poor and sneaky business practices by T-Mobile, noting that providing Binge On is a boon to many customers, though even if it does happen to be throttled, proper notice or even a choice whether it should count against your data at the cost of high quality content, should be mandatory. The FCC is currently investigating the matter.
An anonymous source at YouTube spoke to the Wall Street Journal and confirmed throttling on their services. The worst part is that YouTube is not an app that participates in the Binge On program, so the throttling of speed and quality should not be automatically taking place. Participating services do have to agree to have their content reduced to at least 480P.
This isn't necessarily surprising given that it does cost money to maintain infrastructure in order to enjoy high-speed data rates, though T-Mobile is apparently throttling even when there isn't network congestion and even for those that do not subscribe to Binge On, which calls to question the ethics of the business practices mentioned.
Related Tags