58 years of space junk in 60 seconds looks awesome, terrifying
Space debris is a serious problem, so watch this neat animation that shows a time lapse of space junk show up from 1957 to now.
Published Wed, Dec 23 2015 9:08 AM CST
|
Updated Tue, Nov 3 2020 12:02 PM CST
Stuart Grey has created a great animation that shows a time-lapse of all of the wonderful things we've shot into space. It's gorgeous and downright terrifying if you understand the implications.
Space debris flying around our beautiful blue and green planet is a real threat to us and our future ventures in space. We've put a tremendous amount of stuff into space, and a lot of it is still there. In fact, almost 20,000 pieces of debris, or inactive and non-used space objects are still out there today.
Just imagine what happened in Gravity actually happening in real-life. We track a lot of the stuff up there, but there's just so much that one day it's possible that something will slip through and actually hit a communications satellite or GPS satellite that you're using. Whoops! Thankfully there are some efforts underway to clean some of it up, before it falls into peoples homes.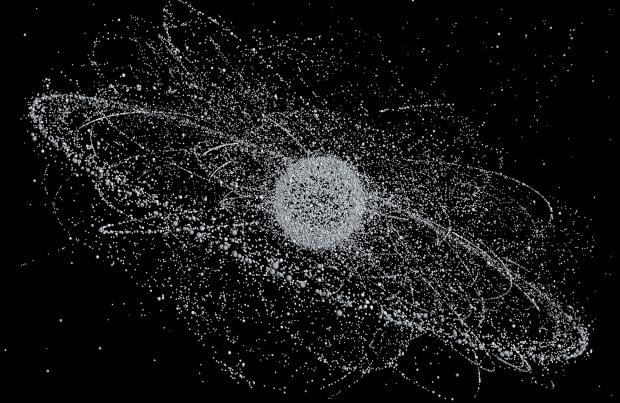 Related Tags