Konami has 'lack of leadership', says ex Square Enix president
Former Square Enix president Yoichi Wada condemns Konami's treatment of Kojima, saying that it's 'bad business' and Konami has a 'lack of leadership.'

Published Wed, Dec 9 2015 3:40 PM CST
|
Updated Tue, Nov 3 2020 12:02 PM CST
Due to the inherently strong language and culture barrier, it's often quite difficult understanding Japanese business politics. Millions of gamers across the globe are still trying to figure out why Konami continues to ignite the anti-Kojima controversy at every turn. Former Square Enix president Yoichi Wada is well-versed with all the ins and outs of the Japanese games industry, and blatantly decrees that this kind of treatment is "bad business" for everyone involved.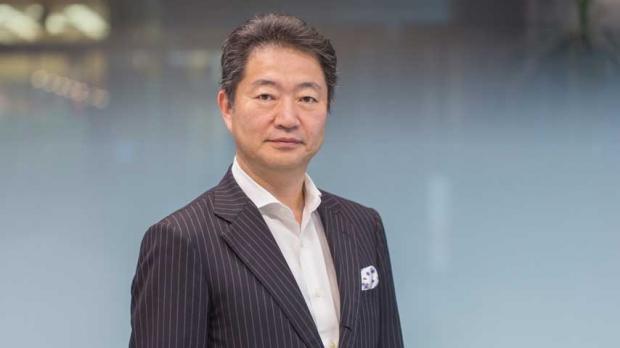 It seems like there's never a dull moment in the Konami vs. Kojima scandal; every month or so, Konami finds a new way to burn its reputation. The latest development in the ongoing struggle took place at The Game Awards 2015, where Kojima's magnum opus Metal Gear Solid V: The Phantom Pain won an award for Best Action Adventure. As revealed by TGA host Geoff Keighley, Hideo Kojima was forbidden to attend the show on orders from Konami's lawyers, causing even more fresh backlash from the community.
Konami's strongarming tactics are drawing the attention of key Japanese industry figures, most notably ex-Square Enix president Yoichi Wada, who expressed his disgust in a Facebook post:
"As I know Mr. Kojima, I want to say, I can't believe this cruel treatment! But, here I'm going to give my thoughts as a corporate exec. However you think about this, this is a negative for business. Maybe leaving the home console market is management's plan, but going out of your way to make enemies with the world has no meaning."
Wada's remarks are less scathing and more down to earth, and he posits that Konami may not truly understand the long-term ramifications of its actions. The exec notes that Konami's responses point to a considerable "lack of leadership", which makes a lot of sense considering the reclusive nature of Konami's chairman and founder Kagamasa Kozumi.
Kozumi's peers have noted that his reclusive nature has grown over the years, making for difficult communication. Back in August, we reported on the rumors that Konami "exploits and imprisons" its employees with strict regulations, which reinforces Wada's hypothesis.
"Generally, this kind of thing happens when there's a lack of leadership," Mr. Wada continued. "I think, perhaps, there isn't someone in charge who is paying attention and laying out all the little details for whole enterprise." Wada added that its seems like the problem is a lack of direction. When you are not aware that the feelings of your own department aren't aligned with the world at large, the results can be deplorable."
When we take a look at the Konami vs Kojima scandal's full timeline, the former Square Enix president's words ring with truth. Wada makes a lot of great points that seem to underline many of the issues that Konami has faced in the recent months. We have to wonder what other key franchises and developers will be affected by the "taint" of Konami.
We've already seen the hugely anticipated Silent Hills burned alive, and I honestly think the company would shred Metal Gear Solid completely just to spite Kojima if it wasn't one of the most popular franchises. Let's just hope that Konami's execs wake up before there's nothing left to burn, especially since the publisher seems to have laid waste to all of its bridges in short order.
Related Tags