Sony's PlayStation 2 emulation on PS4 doesn't support game discs
It turns out our predictions were right on the money: Sony isn't going to let you play your own PS2 game discs on the PS4.

Published Fri, Dec 4 2015 11:34 PM CST
|
Updated Tue, Nov 3 2020 12:02 PM CST
In a not-so-surprising development, reports indicate that the PlayStation 4's backward compatibility with PS2 games only extends to the digital realm. PS2 game discs won't be playable on the PS4, which was pretty much a given from the start.
The revelation comes straight from a PS2 emulation video published on Sony's own PlayStation YouTube channel. Sony quickly deleted the video after they realized what they had done, but not before a sharp-eyed Twitter user immortalized the content via a quick screen capture. The video announced that the PS2 game Dark Cloud is coming to the PlayStation 4 by means of backward compatibility emulation, but the description clearly says that "PS2 Classics and PS2-formatted discs are incompatible with the PS4 system."
As soon as Sony officially announced PS2 backward compatibility was coming to the PS4, I predicted that Sony wouldn't follow in Microsoft's footsteps and allow PS2 game discs to be playable. I knew that Sony's PS2 emulation would be digital only, and for good reason. Sony spent $380 million to buy Gaikai, the cloud-based game-streaming infrastructure, in order to power its similar online streaming PlayStation Now venture.
PS Now has proven to be quite unpopular given its absurd rental structure, but it's never been a surprise that PS3, PS2 and even original PlayStation games are coming to the PlayStation 4 in a digital game-streaming capacity.
Sony announced as much when PlayStation Now was formally unveiled. So when all of those websites delivered their clickbaity headlines and told you that PS2 game discs might be playable on the PS4, they mislead a huge portion of gamers. There's no way that Sony is just going to turn its back on a major $380 million investment and just leave money on the table by letting gamers buy cheap second-hand PS2 games to play on the PS4. Sony has made tremendous gains in remastered PS4 ports, and is likely one of the main reasons that certain PS3 games haven't shown up on PS Now.
Sony isn't going to let you put in your own PS2 games into your PS4 because they simply won't make any money that way, and despite their huge lead over Microsoft in the console world, Sony is still on shaky foundations as a whole. PlayStation Now will likely see a boost in sales and profits when certain PS2 titles hit its marketplace, and just remember how much Sony paid for Gaikai and how much effort they've put into their unified PlayStation ecosystem.
As if to completely corroborate our claims, the Japanese games maker has already revealead its first wave of PS2 games on the PS4, with a good portion of them being priced at a steep $14.99.
Sony is taxing your nostalgia with its HD remastered PS2 games, and is taking the same approach it does with its overpriced indies. The PS2 era was one of the most profitable windows in PlayStatation history, and Sony is keen on bringing back those old glory days in an effort to keep the money-machine churning along. As you can pick up a used PS2 for like $50 along with a wealth of cheap games, the Japanese console-maker might have trouble with this approach.
The following PS2 games will be available starting tomorrow on the PS4.
Dark Cloud - $14.99

Grand Theft Auto III - $14.99

Grand Theft Auto: Vice City - $14.99

Grand Theft Auto: San Andreas - $14.99

Rogue Galaxy - $14.99

The Mark of Kri - $14.99

Twisted Metal: Black - $9.99

War of the Monsters - $9.99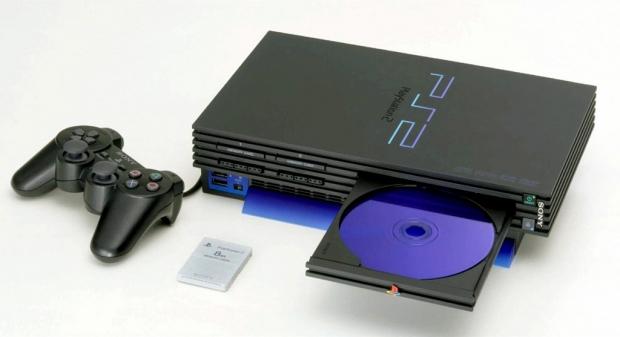 Related Tags