VR needs three to five years to win over consumers, says HTC
Consumers aren't going to embrace virtual reality from the get-go, says HTC.

Published Wed, Nov 4 2015 4:10 PM CST
|
Updated Tue, Nov 3 2020 12:03 PM CST
Virtual reality might be the bold new frontier for the next dimension of multimedia and gaming, but the new platform isn't going to become mainstream right off the bat. VR will need a good amount of time for consumers to digest and thoroughly understand, especially since it's such an intimate user-oriented experience.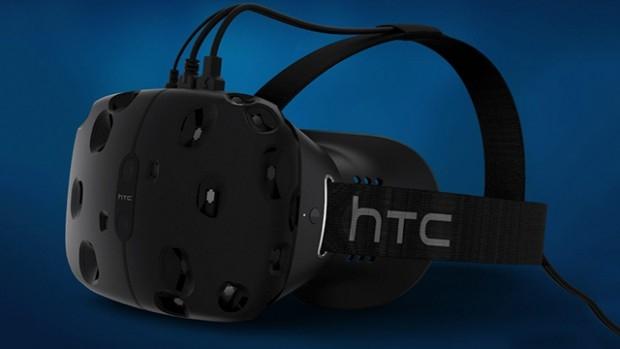 How long will VR need in order to fully hit its stride? According to HTC's Chief Content Phil Chen, virtual reality might require as much as half a decade before it takes off. "VR will need at least three to five years after it's introduced before it becomes mainstream," Chen said at a VR summit in Beijing. "It will take some time for it to go to the masses."
Although HTC and Valve plan to fully launch the Vive VR headset in Q1 2016, the company doesn't expect a full adoption rate. Sony, on the other hand, is adamant that everyone who's tried its PlayStation VR headset will buy one. The problem is that not everyone has access to a demo unit, and it'll be hard to get the tech in the hands (and on the heads) of everyday people.
HTC and even Oculus VR are more understanding of the new platform that Sony is, at least when it comes to conversion. Oculus founder Palmer Luckey says that the Oculus Rift will cost "north of $350" and fully admits the HMD is premium-grade hardware. Premium hardware comes at a premium cost, which will deter many consumers.
Both companies understand that this is a brand new platform and things will likely be awkward, confusing, and downright broken at launch. VR faces many hurdles despite being one of the most amazing experiences of today: things like motion sickness, lack of quality games, and accessibility are all major problems that need to be overcome.
The company's content officer further notes that HTC is scouring the Earth looking for animators and developers ready to create games for the Vive. "Japan and China are very pro-VR and we are starting to talk to everyone you can imagine who is in gaming or animation."
The Vive VR will start shipping pre-orders and early consumer kits in late 2015, with a broad, global launch in Q1 2016. Pricing has yet to be revealed.
Related Tags