Sapphire urges public not to pre-order games
Blog post from Sapphire tells you all the reasons pre-orders are a bad idea.
Published Fri, Oct 23 2015 1:42 PM CDT
|
Updated Tue, Nov 3 2020 12:03 PM CST
Graphics card maker Sapphire has a new blog post up on its website detailing all the reasons you shouldn't be pre-ordering games. This is pretty bold, given Sapphire no doubt has relationships with companies very invested in the pre-order system.

The post, by North America PR and Marketing Manager Edward Crisler, starts with a good point, noting pre-orders made a lot more sense before digital, but now with unlimited copies of everything on both PC and console, they are unnecessary.
Next he gets very direct, saying that pre-order funding is being misused in paying for game development instead of the original purpose. "[This] is not a bad idea," he explains, "Except it has not helped make games better - in fact it has made them worse."
Crisler argues games usually released in a more or less finished state back when, whereas now we're all effectively QA testers, and paying for it.
"So that pre-order that cost you $50 in the end also gave the developers about $100 a person worth of QA which it seems was ignored or not properly used," he continues. "As if all that was not enough, they also immediately want you to pay more money for DLC."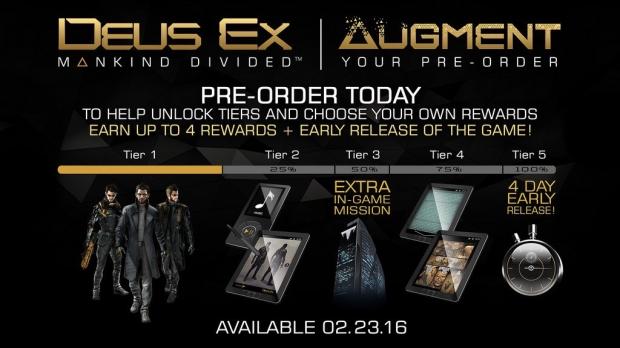 You don't have to have been paying much attention to see the truth in all this. Communities like Patient Gamers -- which often only buy games after all patches and DLC have been released for the game and/or a sale is on -- have popped up in recent years for a reason, after all.
In closing, he asks gamers to simply stop pre-ordering: "There is NOTHING about the current pre-pay model that helps or is good for PC gamers. How do we fix this? It's easy, we just stop pre-ordering. We, the PC gamers, can actually fix this issue, we just hold our money. We wait for the game to release, we wait for the reviews of the released game. If there are early patches needed, we wait for those to fix the issues. We hold our money until we are given a complete game and can play the finished product. The question should not be to pre-order or not. The question should be: Are you an enabler of a broken system that hurts PC gaming or will you stand up and say enough is enough?"
Related Tags