BlackBerry could exit phone business if the Priv crashes
BlackBerry CEO John Chen lays out an ultimatum to BB fans, saying that the Priv might be the company's last smartphone venture.

Published Fri, Oct 9 2015 2:10 PM CDT
|
Updated Tue, Nov 3 2020 12:03 PM CST
BlackBerry's new Priv smartphone is more than just the company's first Android device: it represents a kind of final push into the modern mobile market. If the hybrid OS-powered Priv--named for BlackBerry's emphasis on user privacy--doesn't take off, then the company might stop making handsets altogether.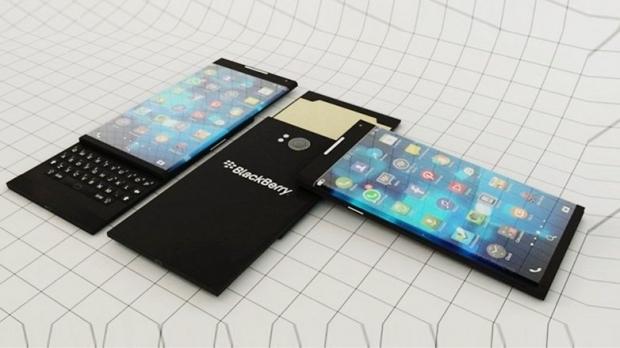 BlackBerry CEO John Chen delivered the news to Re/Code during the Code/Mobile event, saying that if the new Priv smartphone didn't turn a profit, executives would think about ceasing smartphone production within a year. Chen told The Verge that BB needs to sell at least 5 million phones a year in order to turn a profit.
It looks like BlackBerry has put all of its eggs in one basket, hoping that their new power-sliding Android smartphone will be enough to bolster its software earnings. Since the Priv has a dual-OS system, it's compatible with Google's slew of Android apps on the Google Play store while maintaining all of the functionality and privacy offered by th BlackBerry 10 OS. Chen also affirms that the phone will be available in physical carrier stores when it launches.
But will the Priv be enough to vitalize BB's smartphone presence? The Priv will reportedly have updated specs, with a 5.4-inch curved QHD display, Qualcomm Snapdragon 808 processor, 3GB of RAM, and an 18-megapixel camera to boot. So it looks formidable, and has the signature slide-out keyboard as well as BlackBerry 10 OS features, so it should fit BB fans like a glove.
Then again BlackBerry will go against the mobile titans that dominate the market. In a single weekend, Apple sold 13 million new iPhone 6S and 6S Plus'--more than double BB's annual projections. Plus there's Google's new Nexus 5X and Nexus 6P to contend with, along with Microsoft's new octacore liquid-cooled Lumia 950 line.
The Priv expected to retail for around $600 for a possible release as soon as November of this year.
Related Tags