Today marks the last bundle in Microsoft's second Xbox One anniversary celebration, and it looks like they've saved the best for last. Now gamers will have the traditionally meaty Fallout franchise to chew through with their new consoles.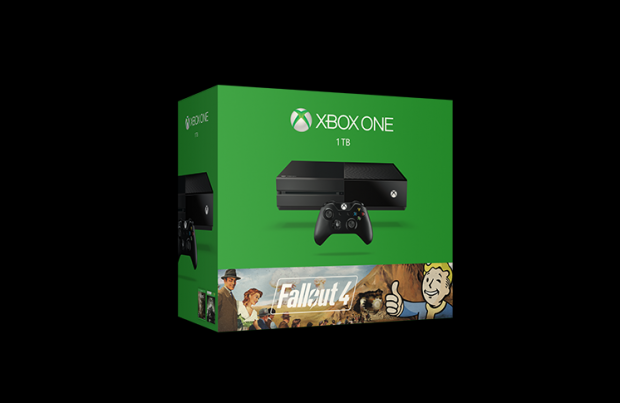 The new Fallout Xbox bundle comes with the new 1TB Xbox One console that doubles the stock 500GB storage, a download key for Fallout 4, another download key for Fallout 3 which will be playable thanks to the Xbox One's incoming backward compatibility update, an Xbox One controller fitted with the new 3.5mm headset jack, and a 14-day voucher for Xbox LIVE Gold.
This bundle is scheduled to launch alongside Fallout 4's release on November 10, 2015. Since it has the expanded 1TB HDD the bundle will retail for $399 rather than the more comfortable $349, but that extra space will help you further down the road if you're an active gamer.
To prepare for the holiday rush, Microsoft has unloaded a huge assortment of Xbox One bundles in an effort to push sales. Here is a list of the new bundles offered: