Frontier Developments, the studio behind Elite: Dangerous, have just announced that their game will have support for Steam VR thanks to the HTC Vive headset.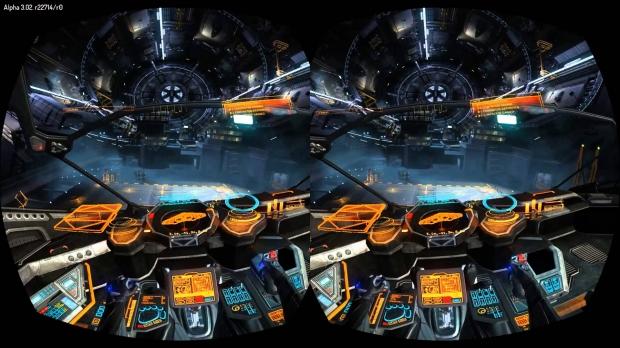 Elite: Dangerous already has VR support thanks to the Oculus Rift, but this is a very good announcement for the Vive. HTC is set to unleash the Vive sometime in November in a very limited run, with more headsets being made available early next year. Creative Director of Frontier Developments, Jonny Watts, explains: "Back in December 2013 we were among the first to support virtual reality with a triple-A game, and for me, exploring, trading and fighting throughout Elite Dangerous' 1:1 scale Milky Way remains an unequaled virtual reality experience. We have been working closely with Valve to bring Elite Dangerous to HTC Vive, and we are delighted with the quality we have been able to achieve".
The big difference between the Oculus Rift and the HTC Vive is that the Rift is more of a sitting experience, and while the Vive can be used in the same way, if you've got the room for it, it's going to offer a much better VR experience. You'll be able to achieve this if you have a 15x15-foot room, with the Vive sporting its 'Lighthouse' base station. This blasts sensors into the room picking up an entire VR space that you can play in.