Microsoft's 84-inch Surface Hub 4K TVs shipping on January 1, 2016
Waiting for one of those $20,000 touch-capable Surface Hub 4K-capable TVs from Microsoft? January 1, 2016 is when they'll begin shipping.

Published Aug 12, 2015 10:35 PM CDT
|
Updated Wed, Jul 27 2022 4:09 AM CDT
If you've had $20,000 burning a hole in your pocket, be prepared for January 1, 2016 because Microsoft will begin shipping the 84-inch version of its Surface Hub on the first day of next year.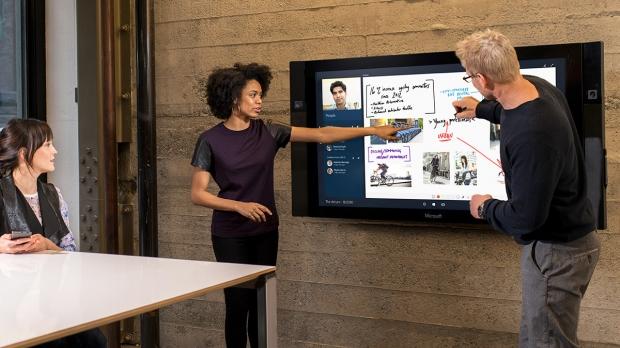 During the Windows 10 event earlier this year, Microsoft unveiled the Surface Hub, surprising most. The TV-sized tablet is designed to be an advanced, collaborative teleconference system for the enterprise. There are two different versions: the 55-inch HD screen with an Intel HD GPU for $7000, or the massive 84-inch 4K version packing an NVIDIA Quadro K2200 GPU for $20,000.
Microsoft didn't expect the Surface Hub to be so popular, as it has missed its September 1 ship date due to the pre-orders far exceeding its manufacturing expectations. Will you be buying a Surface Hub? If you could have one, which would you choose?
Related Tags