It looks like MSI is preparing what could be the best GeForce GTX 980 Ti on the market with its 980 Ti Lightning card, a beast that the company was teasing at Gamescom in Cologne, Germany over the last few days.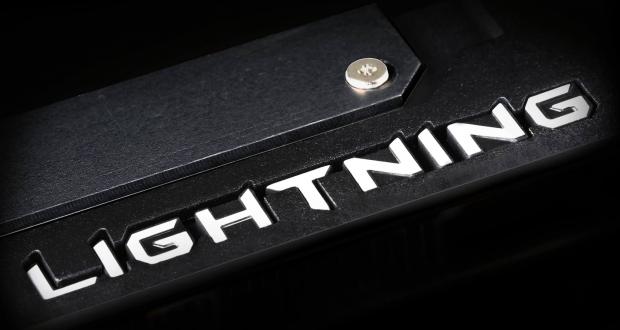 MSI confirmed they were making their GTX 980 Ti Lighting, with no prototype card on display. We should expect the MSI GeForce GTX 980 Ti Lightning card to sport the usual custom PCB, beautiful design and kick-ass cooling. Rumor has it MSI is going to have a stock GPU clock of 1217MHz resulting in a Boost clock of 1342MHz, but I would dare say we should expect more than that considering the ZOTAC GeForce GTX 980 Ti AMP! Extreme Edition is clocked higher than that, without a custom PCB.
We should hopefully have the MSI GeForce GTX 980 Ti Lightning in for review as soon as its released, so we'll keep you updated on what could be the most exciting GM200-based card yet.