Toshiba is deploying its "scorpion" robot inside of the TEPCO Fukushima No. 1 plant's second reactor next month. The mission is focused on trying to analyze the pressure vessel's melted-down fuel supply, and a robot is needed because of such high levels of radiation inside the reactor. The Japanese electronics company worked with the International Research Institute for Nuclear Decommissioning (IRID) to design the unique scorpion-inspired robot.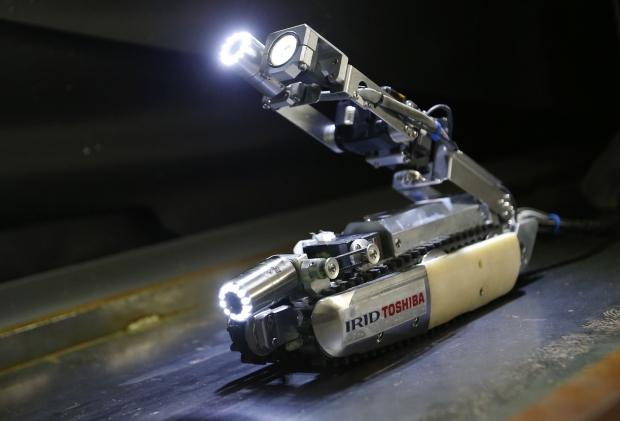 A "snake" robot entered a reactor in April, and couldn't find any debris from melted fuel - the robot stalled and researchers had to go back to the drawing board. The 21-inch Toshiba device will enter a fuel rod passageway, and has a physical design that provides increased dexterity and range of motion. It has the ability to raise its tail in a similar fashion as a scorpion, which has LED lights and an equipped camera.
Researchers will likely have to spent decades trying to safely decommission the No. 1 plant, after it was devastated by a major earthquake and following tsunami in 2011.