Computex 2015 - A little different from the hardware news of late, Conexant Systems, Inc. has just released its ultra-low power, high-performance HD Audio CODEC called the CX8200.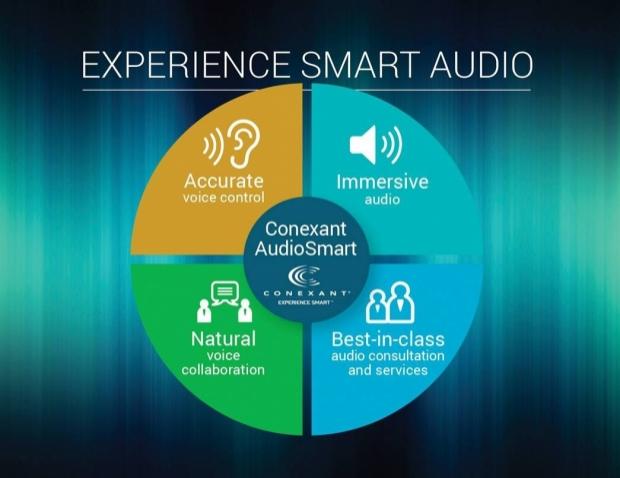 Set to improve your mobile experience in products ranging from notebooks, ultrabooks and tablets, this release "intelligently drives speakers to optimize sound pressure level (SPL) while providing best-in-class speaker protection and eliminating background noise" as pointed out in a recent press release.
It's main feature isn't music, but to remove any background noise when listening to voice over your speakers alongside a louder overall multimedia experience and Automatic Speech Recognition (ASR) for voice dictation and virtual assistants like Microsoft's Cortana.
Provided in a single-chip solution, this new technology is designed to be used with any integrated speaker platform.