Project Soli: Google's upcoming gesture control for wearables
Gesture controls will be coming to Google wearables, thanks to something called 'Project Soli'

Published Sun, May 31 2015 7:07 AM CDT
|
Updated Tue, Nov 3 2020 12:07 PM CST
With Google I/O 2015 now over, one of the more interesting things that the Google ATAP team unveiled was Project Soli. Project Soli is a Kinect-like system that is also similar to Leap Motion, where it will eventually see gesture-based controls to Android wearables.
Project Soli uses a "broad beam radar to measure doppler image, IQ and spectrogram" reports Engadget. The chip itself recognizes movement, velocity and distance, which can all be programmed to change the input based on that distance. This will see gesture-based controls on mobile devices in the near future, with hand motions that would be quite natural, something that Technical Program Lead from ATAP, Ivan Poupyrev, explains as: "What we propose is that you use a hand motions vocabulary".
The Project Soli chip itself features a 60Hz radar spectrum, going nuts at 10,000 frames per second. The final chip will feature everything required to be plug and play, including the antennas. ATAP says that the device can be made to scale, and that they are still working on finalizing the board. The team has already gotten the device from the size of a pizza box, to around the size of an SD card in just 10 months time. Project Soli will hopefully be rolled out to developers later this year.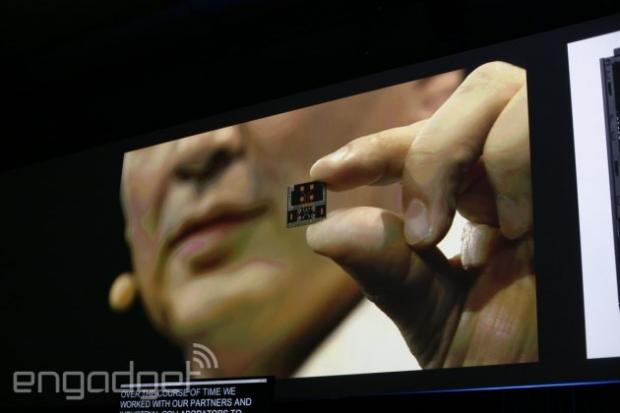 Related Tags