The UK's Richi Bowzer brings his best mod to the global stage
This modder in the Thermaltake invitational CaseMOD competition brings an art inspired look to chassis modding.
Published Sun, May 24 2015 6:05 AM CDT
|
Updated Tue, Nov 3 2020 12:07 PM CST
Hailing from the United Kingdom, master modder Richi 'rchiileea+richi' Bowzer has been selected as one of seven modders to go head to head with other big names that TweakTown has already covered in Thermaltake's caseMOD invitational competition - check out Stuart Tonks (AUS) and Fabio Moma (JP).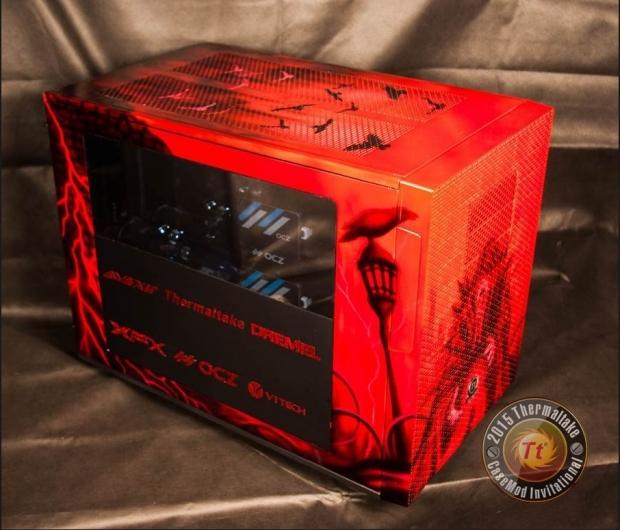 Looking a little different from most mods you will see in this day and age, Bowzer quotes his expansive computer history as part of his modding know-how, stating "how old am I? well old enough to know you can run a AMD K2 without a heat sink for a few minutes, and to also know a small company called abit only released mobos with German translated manuals" all while navigating through a dial-up connection.
With the theme of this case being titled as 'Illusionist', Bowzer has gone about integrating the Thermaltake Core X9 case on offer with a fancy painted color scheme coupled with a cool 16GB of Avexir Blitz 1.1 RAM.
As you can see from the images above and below, all care has been taken when designing the exterior of this case - but it is worth pointing out that a custom printed CPU water block has also been designed.
To top it all off, this is one of few world-class mods we have seen recently with AMD gear integrated within, it's always nice to see something a little different on the field.
The basic components list is as follows:
Case - Thermaltake Core X9

CPU - Intel i5 4690

Motherboard - GIGABYTE Z97MX-Gaming 5

Graphics - XFX R290X

Memory - 4 x 4Gb Avexir Blitz 1.1 - 1600mhz

Hard Drives - 2 x 240 Gb OCZ Vector 150 SSD's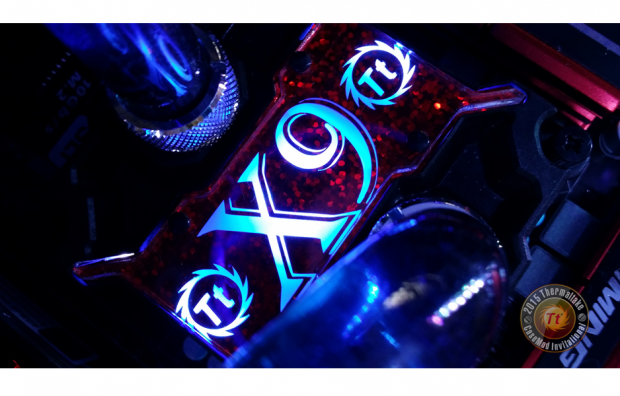 You can find the full build log here.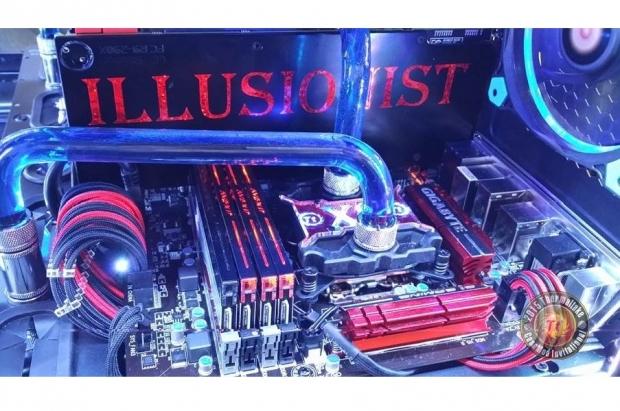 We apologize for the lower quality of these images, unfortunately they are all that are available to us - for better quality pictures we suggest checking out the complete build log as linked above.
Related Tags