We all know it's coming, but when will AMD unveil it? We have two of the biggest events coming in the next month: Computex and E3, but from what we've heard, AMD will unveil its new Radeon R9 390X at E3, during its PC conference. One of the most exciting things about the upcoming Radeon R9 390X is that it will feature HBM memory, at least 6-9 months before NVIDIA can make it happen.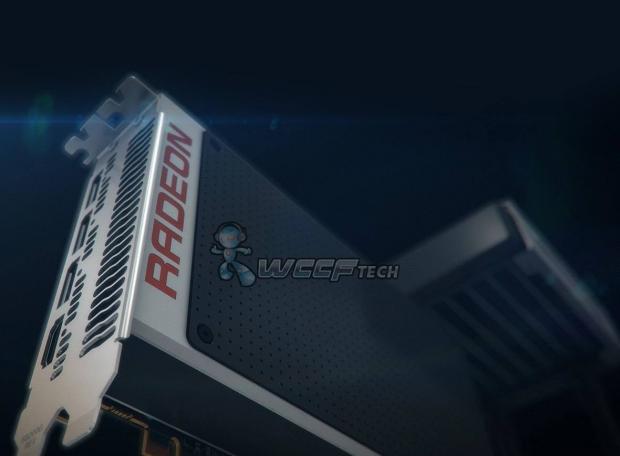 WCCFTech has gotten its hands on some images of the upcoming Radeon R9 390X, where we can see that the card is cooled by a watercooler. Not only that, but we can see that the design of the card sticks close to the reference look of the R9 295X2, and if this image is correct, the R9 390X is a super-short VGA card. Judging by this picture, it could be "half the length of the R9 295X2" reports WCCFTech.
Something else I'm enjoying from this picture, is that we have three DisplayPort outputs, and a single HDMI output with no DVI port to be seen. We can see that the R9 390X is a dual-slot design, but that watercooler is going to be quite the hassle for many users. Here's hoping the previous rumors were true, and that we get two cards: one with the watercooler, and then the partner cards from the likes of SAPPHIRE, MSI, ASUS and all the rest with exotic cooling systems.