SOUL Electronics introduces its Bluetooth Run Free Pro earbuds
SOUL Electronics introduces the Run Free Pro Bluetooth in-ear headphones designed for athletes and active consumers.
Published Mon, Apr 13 2015 2:09 PM CDT
|
Updated Tue, Nov 3 2020 12:08 PM CST
Consumer electronics company SOUL Electronics has introduced the Run Free Pro, Bluetooth-powered in-ear headphones designed for athletes. The waterproof in-ear unit also includes wind noise reduction technology to help eliminate wind interference, which often times can ruin audio quality.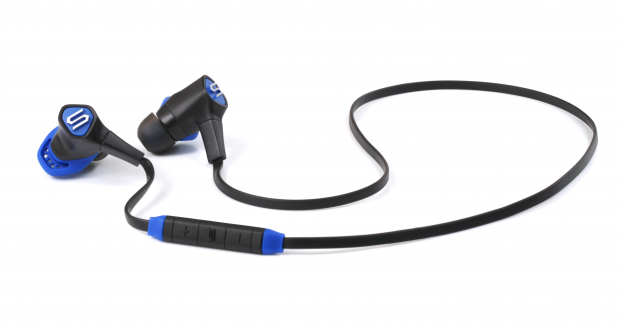 The custom design is guaranteed to stay in your ears using an interchangeable lock system, so athletes and active users don't need to worry about earbuds falling out. The Run Free Pro uses Bluetooth 4.0 and is now available with a $129 MSRP.
"The Run Free Pro exemplifies an audio accessory that perfectly complements hitting the streets for a run or sustaining an active lifestyle," said Jerry Lai, Marketing Manager at SOUL Electronics. "This means as someone is running and, often times, earbuds will fall out, the lock will securely keep the earphone body tight and in place. We wanted to create more products for the fitness and active lifestyle, with the goal to maintain the same SOUL Electronics brand identity."
Athletes are always on the lookout for earbuds and headphones they can use while running, cycling or otherwise enjoy the outdoors - and while there are a growing number of options available - it can still be extremely difficult to figure out which products to purchase.
Related Tags