One interesting marketing video - MSI shows you how to build a PC
MSI's 'how to build a gaming computer' video is a few years old but is still raking in the views for a few reasons.
Published Mon, Mar 30 2015 6:28 AM CDT
|
Updated Tue, Nov 3 2020 12:09 PM CST
For those out there looking to partake in their first PC building project, where exactly should you begin? There's a myriad of technology forums, YouTube channels and Facebook pages alongside specific component Facebook groups to help you on your way.
If you're a fan of the video side of things you may have come across MSI's marketing video titled "How to build a MSI Z87-GD65 GAMING PC". This film features a a scantily-clad technology enthusiast partaking in an educational journey of computer building for the benefit of the audience.
It's sitting at a massive 1.8 million views at the time of writing this article, but the feedback isn't all positive. With 8,687 thumbs down compared to 8,311 thumbs up, the comments section is filled with criticisms of the advice at hand.
Watching the video above, is it a simple promotional exercise by thus large-scale company or does this production lead newbies astray as pointed out by one commenter; "so all i have to do is is install the CPU, RAM, IO Shield, screw in motherboard, install the power supply with 8 pin and 24 pin, AOI liquid cooler, plug the fan header in to power the pump, and install the SSD with only plugging in the sata cord only to the SSD and install the OS and I have a gaming computer. Yeah a lot of steps were missed in this."
It's up for you to decide - either way the video still stands uploaded to their official page and it's raking in the views.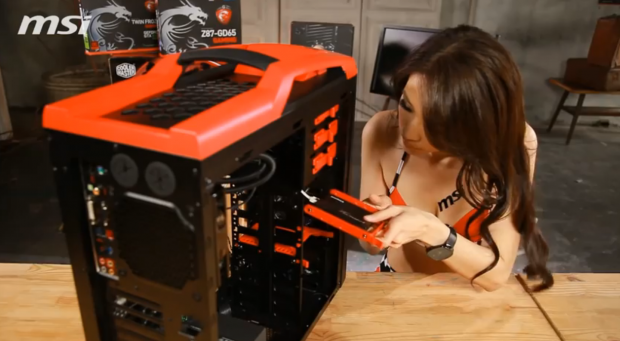 Related Tags