We get some details on Intel's next-gen Knights Landing platform
We get the skinny on Intel's next generation Knights Landing platform.
Published Wed, Mar 25 2015 6:31 PM CDT
|
Updated Tue, Nov 3 2020 12:09 PM CST
We just got back from a briefing of the Knights Landing platform at Intel Jones Farm. This new platform compacts a large number of cores into a small package that consisted of 1U blades.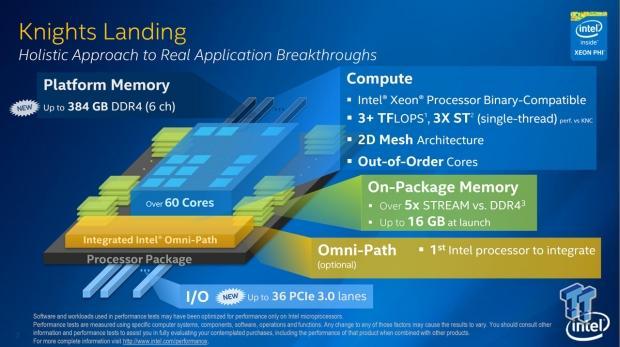 Here is the basic Knights Landing (KNL) information screen. Knights Landing will be based on 14nm process node and have a TDP of ~300watts. The number of cores shown on the slide shows over 60 cores, we assume there will be several different SKU's with different core counts and other spec's.
The KNL core itself is based on Silvermount, these cores have full Xeon capability and features which have been modified to meet the new design platform. The system itself will have both Windows and Lunix capability with very little code modification to applications if any. While running a Windows OS on this platform you can see all the logical processors in the task manager which shows the OS actually sees all the cores unlike Knights Corner which was a PCIe coprocessor.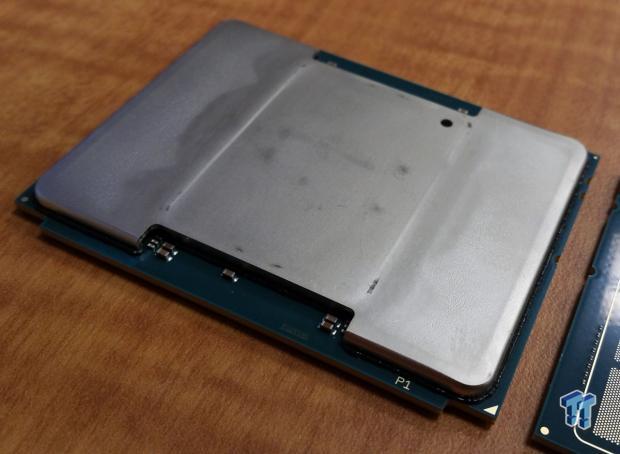 A KNL die was passed around so we could see what these new processors will look like. They are considerably larger than any Xeon dies we have seen.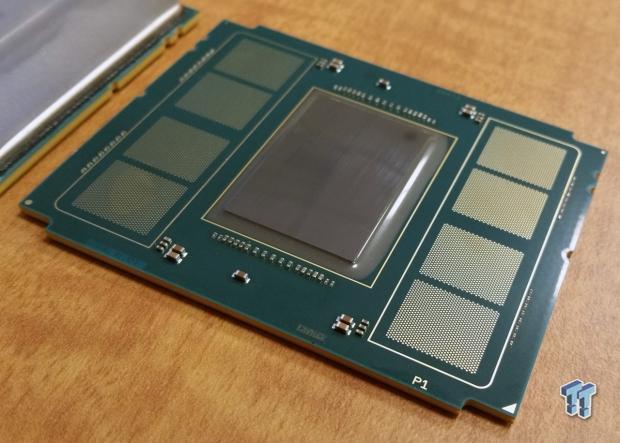 Underneath the KNL HIS we can see just how large the KNL die actually is. The eight pads on the sides of the die are used for memory modules.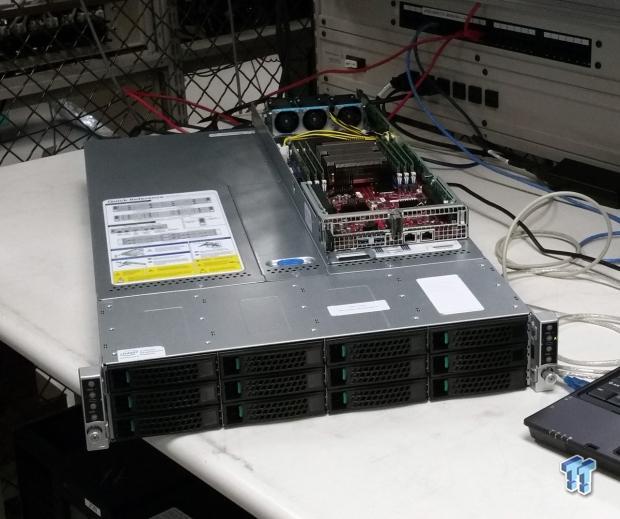 The KNL platform shown to us consists of blades with one KNL die in each. This 2U server can hold four blades with storage support in the front of the case.

Each blade has expansion capabilities of two PCIe devices in the back of the blade. We also spotted a mSATA socket here which we think can be used for your OS install.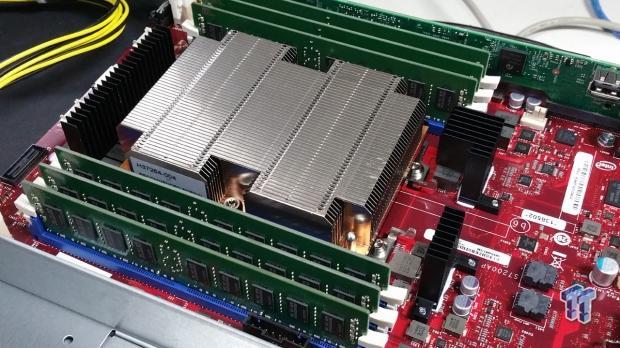 A large passive heat sink is used here for cooling the processor and 6 memory slots for DDR4 memory. A projected memory capacity is 384GB using 64GB memory sticks. We also can see a riser card in the back of the picture that extends the length of the motherboard. This riser card supports the PCIe expansion cards and we can see a USB port located there.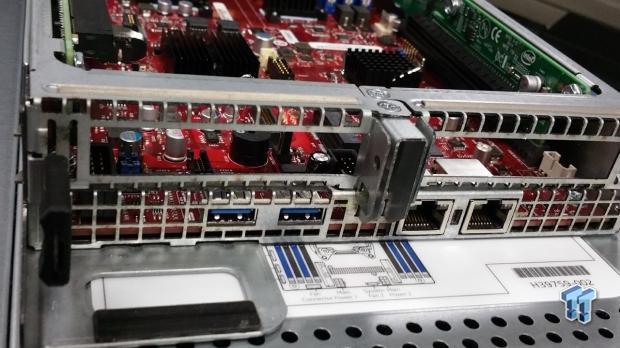 The back of the blade has basic I/O that consists of 2x USB 3.0 ports, 2x network LAN ports and space for 2x PCIe expansion cards.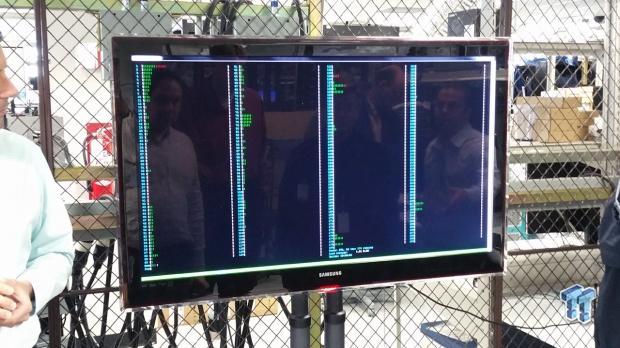 The demo itself consisted of the system shown and a large display showing a massive 240 cores running. Here we see the system idling with a small amount of core activity.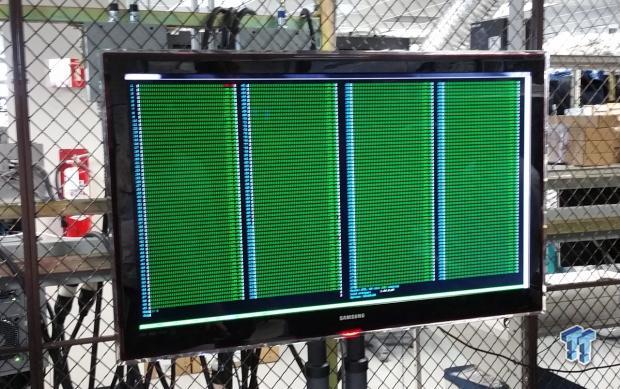 The demo operator then ran a program, which loaded all 240 cores to 100% load. Response of the system was very fast when the load was applied. We did not hear the systems fans go into F16 jet mode when this happened, but it was a short test and perhaps they would spin up even further if left running longer.
The new Knights Landing system is very impressive and pushed high-density servers to it limits. The 2U box shown to us consisted of 4x 1U blades giving this box a combined core count of 960! We also asked if applications such as BOINC or WCG could be run on this platform and it was expected that programs like these could be run with little to no effort.
Related Tags