We knew it was coming, but now it has been confirmed: Rock Band 4 is coming to the Xbox One and PlayStation 4 later this year. Harmonix has also said it teamed up with hardware manufacturer Mad Catz for the accessories side of things.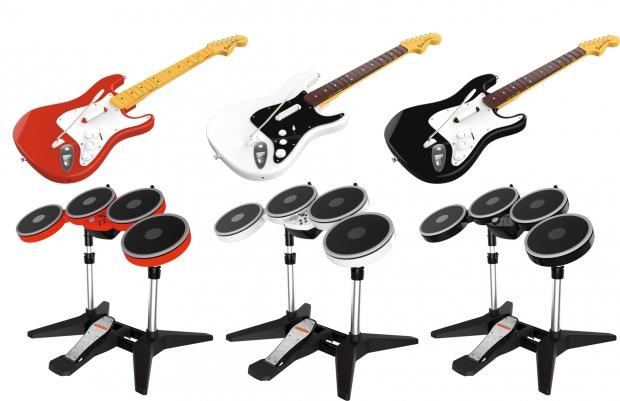 This is great news, as the developer has said that Rock Band 4 will be backwards compatible with every single Rock Band guitar and drum et you have collected, all the way back to 2007. If you don't want to use your old instruments, the developer will be offering up some new instruments of course. But it's not just the instruments that will be backwards compatible, as all of the previous DLC will be carried over (platform dependant) which is great to see.
The backwards compatibility for both the hardware and DLC could be because Harmonix is no longer being published by EA, where Harmonix has partnered up with Mad Catz to manufacturer the new hardware, as well as distribute the new boxed game. Better yet, Rock Band 4 won't be superseded by another Rock Band game anytime soon, as Harmonix will be updating Rock Band 4 with new songs, modes and other community-driven content.
Rock Band 4 hits the Xbox One and PS4 toward the end of 2015.