Wax on, wax off, charge your products in your 'alone time' - Wankband
What a time to be alive - recharge your devices while releasing yourself with Pornhub's 'Wankband'
Published Thu, Feb 26 2015 8:10 PM CST
|
Updated Tue, Nov 3 2020 12:09 PM CST
This new wearable device is a fitness tracker done right, giving you the ability to charge your products while you enjoy some self-enjoyment alone time.
The Wankband has been put into production by Pornhub and utilizes a small inner valve within the band to send a weight speeding up and down with every stroke in order to produce some 'handy' power.
Currently in development stages, this landing page will give you a little more information in a Safe For Work environment - or you can watch the clean video above and wait for more information, which will be released "in the coming months."
The power generated by this device isn't going to be enough to replenish your Telsa electric car, however with enough time and dedication you might be able to keep your iPhone 3 clunking for another hour - or add 40 years to your Nokia 3310.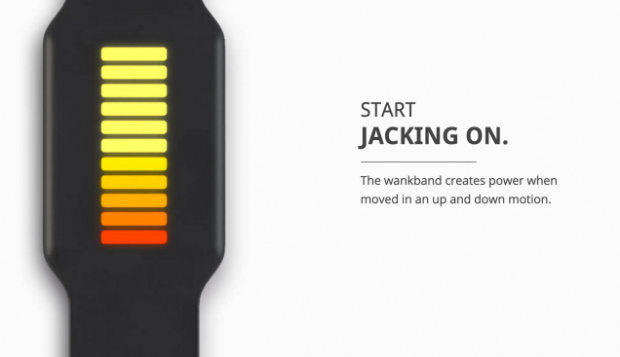 Related Tags