Millions of Facebook users think the Internet doesn't exist
There are millions of people who think that the Internet doesn't exist, only Facebook.

Published Thu, Feb 12 2015 4:00 AM CST
|
Updated Tue, Nov 3 2020 12:10 PM CST
There are millions of people that use Facebook, that think that everything outside of it - you know, the Internet - doesn't exist. According to Helani Galpaya, who surveyed a large number of Indonesians, they said that they didn't use the Internet.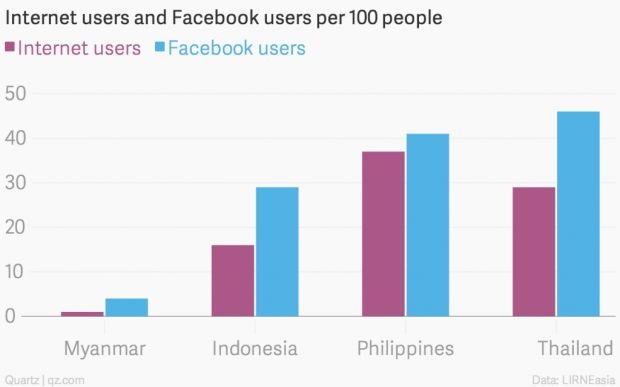 But, when they were in focus groups, these same people talked about how much time they spent on the largest social network on the Internet; Facebook. Galpaya works at LIRNEasia, a think tank, who said: "It seemed that in their minds, the Internet did not exist; only Facebook". QZ has a large piece on the matter, but diving into it, the article says that Facebook CEO Sheryl Sandberg says that in the developing world, "people will walk into phone stores and say 'I want Facebook'".
Continuing on that statement, Facebook's Head of Localization and Internationalization, Iris Orriss, says that "Awareness of the Internet in developing countries is very limited. In fact, for many users, Facebook is the internet, as it's often the only accessible application".
Related Tags