This phone doesn't do much and that's the point - OwnFone's US version
The OwnFone is looking to expand, through Kickstarter, to the US and beyond. This 3D-Printed phone doesn't do much and that's the point.
Published Wed, Feb 11 2015 8:33 PM CST
|
Updated Tue, Nov 3 2020 12:10 PM CST
With 37 days to go on their Kickstarter and £9,658 ($14,700 US) pledged out of a £200,000 ($304,880) goal - The OwnFone has an uphill battle to face. This device isn't exactly a new thing, seeing success in the English market - however they're now wanting to expand globally and are using this campaign as a launching platform. But what exactly is it?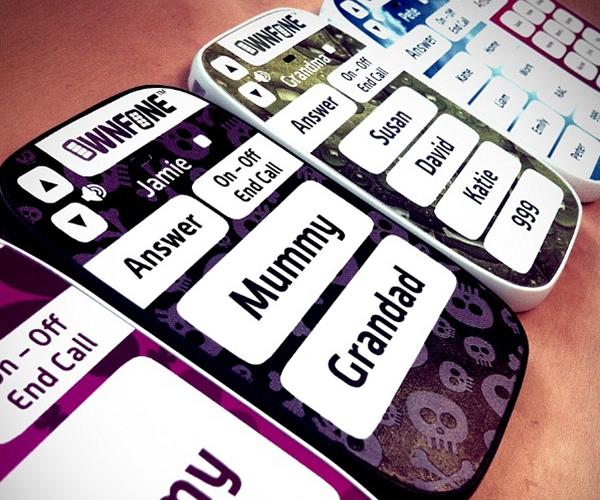 Described as "the world's first 2D/3D printed mobile phone that calls the numbers you need," the OwnFone is a small, light and portable device that allows you to customize the face to suit exactly who you wish to dial. You can throw in pictures of your friends, simple catchwords like "Mum" and "Uncle" or even a short list of names.
With no screen, internet connectivity or text messaging services, the OwnFone sets out to be a great child phone or emergency alternative. It's perfectly safe for your children, meaning if they're stuck or lost they can take out the phone, press the "Dad" button and chat away.
Claimed by the developers to last up to one year on a single battery charge, the basic OwnFone will set you back $100 through a pledge on their Kickstarter, $120 for a more optioned version or $15 for a supporter T Shirt. If you're feeling a little more supportive, there are options for 2D and 3D 'PrintFone' options, allowing you to print a device on your own personal setup.
Related Tags