Facebook and Instagram experiencing global outage
Facebook is down! We repeat: Facebook is down!

Published Tue, Jan 27 2015 12:25 AM CST
|
Updated Tue, Nov 3 2020 12:10 PM CST
Update: Lizard Squad are taking responsibility for the hack, taking down various social networks including Facebook, Instagram, Snapchat, MySpace, Tinder and more. They reportedly didn't take Twitter down as its their only form of communication.
You've probably just realized, but some of you might not have: Facebook is down. Right now, it's not loading for me here in Australia, some friends in California and San Francisco, and it's not loading on my smartphone either.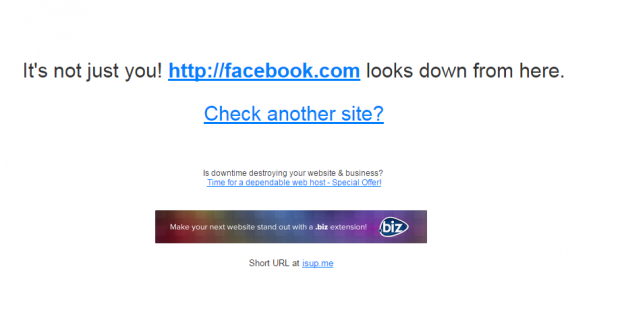 A bit of personal reflection: as a professional, I require Facebook for my everyday life. Professionally, I'm on it virtually every waking minute posting stories up from our main site to our Facebook page, engaging with readers, posting up random images and the like along the way. Personally, I'm addicted to it like most. Constantly checking my News Feed, hanging out on Messenger as long as my eyes are open, posting up images of my day or my travel if I'm away at an event.
In times like this, I know it's sad and I know I'm going to get hate mail over it: but I feel, lost. Without Facebook, it feels like half the Internet is down for me. Do you feel the same? Should we get on Kickstarter and start a Facebook Anonymous? Hi, my name's Anthony and I'm addicted to Facebook...
We will update this with more news, as it happens.
Related Tags