A major tragedy ensures the app Stick Cricket is changed for good
Real life tragedy can affect gaming too - Stick Cricket changes its animation due to a major Cricket mourning.
Published Fri, Jan 16 2015 11:56 PM CST
|
Updated Tue, Nov 3 2020 12:10 PM CST
This brings me back to my high school days, playing Stick Cricket throughout my computing class while pretending to complete assignments. Well if you haven't kept up-to-date or have no idea what Stick Cricket is, you're in for an awakening. With over 28,000 followers on Twitter and over 15 million app downloads - this game which started out as a cool browser time-waster has become a rather large project.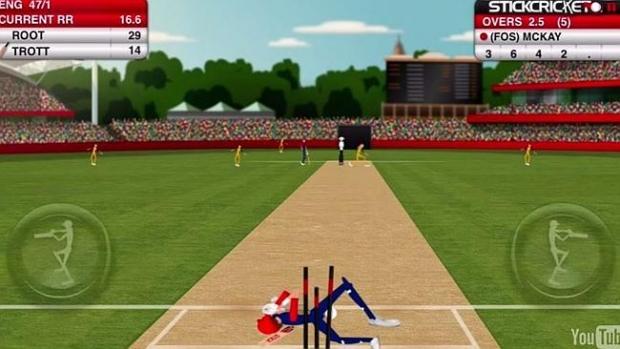 It's basically a very simplistic and addictive way to play Cricket on your phone or PC, allowing simple controls for users to slog it out and take a break from their Candy Crush Saga addition. If you haven't heard, there was a tragedy recently in the Cricket world, seeing Aussie player Phillip Hughes cop a nasty hit to the back of a head while batting, courtesy of a 'bouncer' (a ball which was bowled and ended up around head height) and eventually saw his life support being switched off.
Stick Cricket decided to change their simple app to reflect respect towards this occurrence. Previously if a bouncer was missed, your character would be struck on the head, eventually falling onto the stump and classifying you as out. However due to this tragedy taking place, Stick Sports' Creative Director, Colin Rowe, has stated in an interview to News.com.au that "we felt that the landscape had changed," further adding "it was there for comedic value, and when we first made Stick Cricket, no one had ever died from a head blow in professional cricket, so we felt justified to add the comedy. It's sobering now and no longer funny, so we had a team meeting the day Phillip Hughes died and put plans to change the game with the very next update."
So what's the plan? Rowe has stated that the app will now see the ball soar over your head and off into the distance when a bouncer is mistimed, reflecting respect and sympathy towards the unfortunate event.
At this stage, this change has only been implemented in the Stick Cricket Premier League application, with other apps set to change in the near future. Unfortunately the browser addition will not change as it is now under control of a separate organization.
Related Tags