Take home 'The Boxtrolls' on 3D Blu-ray, thanks to Universal Pictures
Take home a copy of the delightful stop-motion animation 'The Boxtrolls'

Published Mon, Jan 12 2015 12:01 AM CST
|
Updated Tue, Nov 3 2020 12:11 PM CST
To celebrate this week's release of 'The Boxtrolls' on 3D Blu-ray, Blu-ray, DVD and digital we have ten copies of the 3D Blu-ray combo pack to give away to readers, thanks to our friends at Universal Sony Pictures Home Entertainment.
Beneath the charming cobblestone streets of Cheesebridge live the Boxtrolls; quirky, mischievous and cardboard box wearing creatures who crawl above ground at night to scavenge for bits of human junk. The Boxtrolls love nothing more than cheese and an orphaned baby boy named Eggs (Isaac Hempstead-Wright) whom they have warmly raised since his infancy as one of their dumpster-diving, junk collecting own. Despite their timid, good-hearted nature, the Boxtrolls are feared by the people of Cheesebridge, who believe they will steal their children and beloved cheese. Eager to win over the town's affection, evil pest exterminator Archibald Snatcher (Ben Kingsley) and his crew of Red Hat exterminators develop a plan to eradicate the kindhearted band of tinkerers. It's up to Eggs and his feisty new friend Winnie (Elle Fanning) to bring the two world's together amidst the winds of change - and cheese.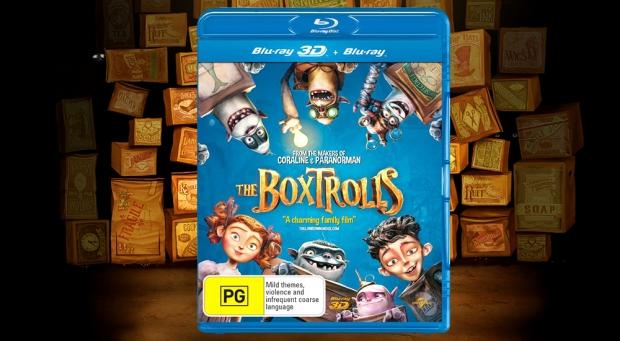 To go into the running to take a Blu-ray home, simply answer the following question:
What is your favourite type of cheese?
To enter, simply 'like' this post and share via Facebook or Twitter and send your answers, along with your postal address to ben at TweakTown dot com before the competition closes on January 16th.
'The Boxtrolls' is available on 3D Blu-ray, Blu-ray, DVD and digital from Australian retailers starting January 14th.
Related Tags