CES 2015 - We've seen things like Logitech's keyboard with a smartphone dock , but nothing quite like what ROCCAT has just launched as part of their CES 2015 promotions.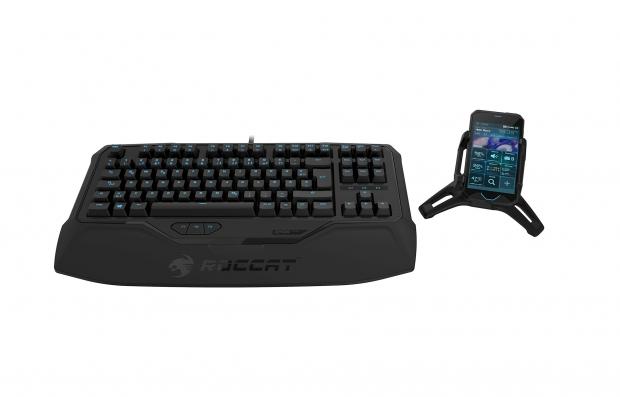 Featuring RGB LEDs and smartphone integration, the ROCCAT Ryos Pobo is aimed at the gamer, giving up Cherry MX Switch Mechanical Keys, two USB ports and a tenkeyless design. Roccat have now bolstered their range as of recent, seeing extra features added into the mid.
This keyboard is quoted to be made as part of ROCCAT's "Future Ready philosophy", with their CEO and Founder, Rene Korte explaining in their recent press release that "when concepting Phobo, we knew we had a strong vision. Still, we brought it back to the drawing board to expand and perfect the design."
Their new Ryos series of Cherry MX Mechanical Switch boards all feature ROCCAT's Swarm Driver Software and RGB LED back-lighting. The two models on offer are the Ryos MK FX and Ryos TKL FX.