Mad Catz introduces their new G.L.I.D.E mousepad
Mad Catz appeal to the competitive gamer, pitting up a non-fraying mousepad desinged with low sensitivity players in mind.
Published Mon, Jan 5 2015 7:09 PM CST
|
Updated Tue, Nov 3 2020 12:11 PM CST
CES 2015 - Mad Catz Interactive are once again providing the goods for the competitive gaming and eSports realms, putting up their new G.L.I.D.E mousepad for scrutiny.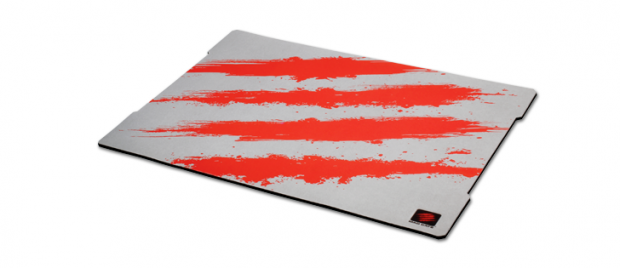 Said to be optimized for both optical and laser mice, this surface is designed with FPS gamers in mind. By providing an extended surface size, those using low sensitivity can take refuge in the fact that they'll never slip off the end and miss their crucial headshots.
The G.L.I.D.E mousepad claims to use a new production method, seeing the contact surface being bonded directly to the silicone base and therefore creating an edgeless surface, helping reduce the all-too-common mousepad frayed edge issue. Mad Catz also claims this surface is immune to permanent curling, commenting that it is perfect to take to LAN events as the shape will remain unchanged, even when rolled and unrolled regularly.
Mad Catz have unleashed a few products at the competitive gaming audience recently, with their President and Chief Executive Officer, Darren Richardson, commenting "the gaming surface chosen by the gamer can be the difference between winning and losing, and we have designed the G.L.I.D.E to cater directly to the needs of the competitive gaming community. The G.L.I.D.E joins the recently announced F.R.E.Q.T to provide an entire suite of gaming products aimed at the rapidly expanding e-sports community and we look forward to the range making a significant contribution to sales in 2015."
Related Tags