Often it's a pretty heated debate on the internet - "is competitive gaming a real sport?". Well, in more MLG news - they're bringing Valve's popular FPS title Counter-Strike: Global Offensive to the public scene and the television via the X Games and ESPN. This comes to light after we've recently reported on MLG working behind the scenes to run the biggest Dota2 league in history.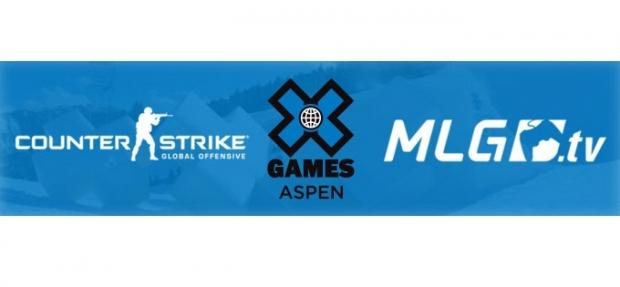 Set for kickoff on the 23rd of January 2015, X Games Aspen will be looking for another sell-out audience - seeing eSports now added to the foray of hardcore high-adrenaline sports on offer. This partnership will see MLG.tv team up with the ESPN and ABC to bring this event to the wider audience.
Sundance DiGiovanni, Co-founder and CEO of MLG, commented that "2014 was a breakout year for eSports with the first ever MLG tournament at X Games Austin, millions watching competition on MLG.tv, and more than 71 million people competing in or watching eSports events around the globe," further adding "Our X Games debut was such a success we knew we had to continue the tradition. The MLG X Games Aspen Invitational will further elevate eSports placing our top competitors amongst the best winter athletes in the world and continues to solidify MLG.tv as the leading destination for premium eSports pro gaming."
Eight of the best CS:GO teams from around the globe will compete for the title across a three-day tournament. Before the February 23rd kick-off date, MLG.tv wil be hosting online qualifiers to determine the finalists.
If you want to watch the action for yourself, you can either head down to Buttermilk Mountain in Aspen, CO or purcahse an exclusive premium pass from MLG.tv directly.