Poiltitian claims Twitter hack after 'following' pornstar Belle Knox
Steve Bellone a ltitle red-faced after being caught 'following' a porn star on Twitter, claims it was due to a hijack.
Published Sun, Dec 21 2014 6:07 AM CST
|
Updated Tue, Nov 3 2020 12:11 PM CST
Steve Bellone jumped quickly to his own defense after his Twitter account was seen 'following' pornstar Belle Knox - claiming the account was hacked. This County Executive claimed that Mrs. Knox made his shortlist of only 267 people 'followed' through a hijack of his professional account, not by his own means.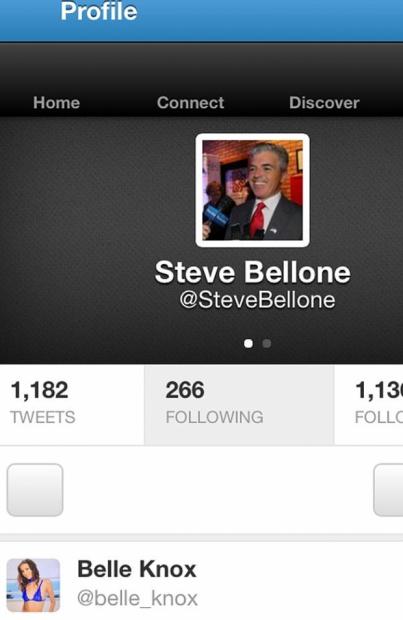 Possibly worried about his election campaign Bellone, a father of three, is up for re-election in 2015 and has made clear that this news is solely due to a Twitter hijack of the controversial Knox - who has been seen in headlines recently due to being exposed thanks to a fellow Duke University student shedding some light some extra-curricular activities relating to her employment.
Bellone's spokeswoman, Vanessa Baird-Streeter, publicly stated that "County Executive Bellone's Twitter account, which is operated by his staff, has been hacked and an obscene Twitter account was subsequently followed," further mentioning that "a formal complaint has been filed with Twitter and to the third-party software used to assist in managing the account. His staff has instituted stricter security protocols to ensure an incident like this does not happen in the future."
Either way there's no real evidence that it was Bellone or a hacker at this stage, however it has been claimed that "law-enforcement authorities have been notified and the Suffolk County Police Department is currently investigating." Mostly harmless to most online readers, members of the public may be offended by this matter. However we don't see there being much of an investigation formed over this news.
Related Tags