The Australian government pushes for mandatory coding in schools
Australian schools may be adding coding as a mandatory subject to their Year 10 schooling program, starting in 2015.
Published Wed, Dec 17 2014 3:07 AM CST
|
Updated Tue, Nov 3 2020 12:12 PM CST
The Australian government have proposed curriculum changes to the Australian Curriculum, Assessment and Reporting Authority - making computer coding and computational thinking a mandatory part of the countries Year 10 curriculum.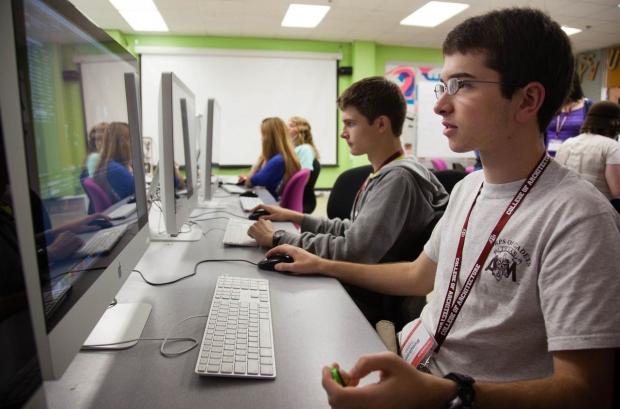 This news is well received by the Australian Computer Society as this positive information comes to light after the ACS and StartupAus joined forces with either other industry bodies fighting against a the proposed recommendation to only allow a dedicated technology subject in Year 9 Australian Schools - now it looks like the children may be learning more and over a longer period of time.
As we've recently reported on President Obama writing his own little bit of code, it helps signify the global 'new-age' of technology that we're currently experiencing. This is where basic and intermediate computer skills are becoming a necessity in this day and age with many professional and unskilled 'real-world' jobs and workplaces requiring you to have some form of computer knowledge - this bill helps solidify the improvement in education working toward preparing the children for the workforce.
StartupAus director Alan Noble stated that "we welcome the move to seek expert advice from ACARA, which has a robust process for the curriculum writing process," further commenting that "the Digital Technologies curriculum completed its review at the beginning of this year and we are confident that its relevancy remains unchanged and that the importance of introducing digital technology concepts in primary school has been recognized. We hope to see ACARA recommend its implementation soon, and that governments at all levels are ready to place coding, computational thinking and other STEM (science, technology, engineering, and mathematics) learning at the center of our education system."
In agreement with Noble, ACS president Breanda Aynsley added "The ACS will continue to champion this, and will do our up-most to have technology take its rightful place in the curriculum when this gets reviewed in 2015".
Related Tags