Star Wars: The Force Awakens adorable BB-8 robot is real - not CGI
The droid featured in Star Wars' VII teaser is a rel-life object, not a CGI model.
Published Tue, Dec 16 2014 2:03 AM CST
|
Updated Tue, Nov 3 2020 12:12 PM CST
Did you know that the anticipated Star Wars: The Force Awakens had released some of their heroes and villains to the public though an announcement of trading cards?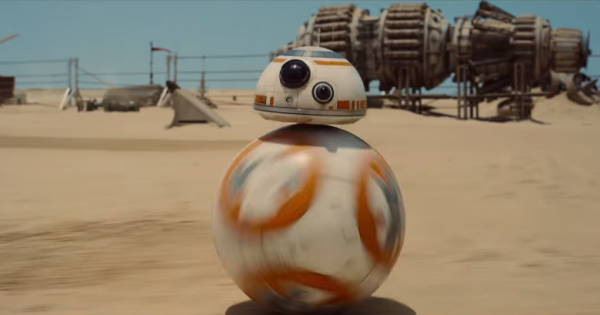 One of the characters involved looks like another addition to the series' much-loved robot collection. This spinning ball droid is named BB-8 and is seen in the teaser trailer speeding along a sandy surface, bumping and jumping around.
Well, according to Mark Hamill's interview with Yahoo Movies, this lovable robot is a real-live thing, not some kind of fancy CGI trickery:
"I'm sure he loved the new little droid that's a rolling ball. I'm sure he wants it under the tree this Christmas. They never cease to amaze me with what they're able to come up with, you know? I said, "How are you ever gonna top R2-D2, the most adorable droid in movie history?" And then they have this new one. I can't even tell you his name, but you saw it in the trailer. And when they were demonstrating how they did this thing, live on set - because it's not CGI, that's a live prop - I was just amazed. They let me play around with it. I was running it all around at the creature shop up in Pinewood. I'm telling you, it's an absolute delight. And not having thought that I'd ever go back there, to go back into that world, is just - I get the chills. It's just so much fun."
This new-age R2D2 follows it's big brothers footsteps, being setup as a proper robot on-set which would certainly help the actors get even more of a feel for what's going on.
If you've missed the teaser trailer or just want to see it one more time, look no further than below this text.
Related Tags