4K TV shipments soar as Black Friday shopping approaches
The price of 4K televisions are falling, and the emergence of other 4K-capable devices is helping fuel rapid growth.
Published Wed, Nov 26 2014 1:03 PM CST
|
Updated Tue, Nov 3 2020 12:13 PM CST
The 4K TV market is finally expanding rapidly as we enter the holiday shopping season. The total sales figures for retail 4K TV's year-to-date weighs in at 6.4 million units, but over 3 million of those TV's shipped in the last quarter alone. Retailers are obviously stocking up for huge Black Friday sales, and the continued price reductions for ultra-high definition TV's are obviously fueling the healthy sales figures.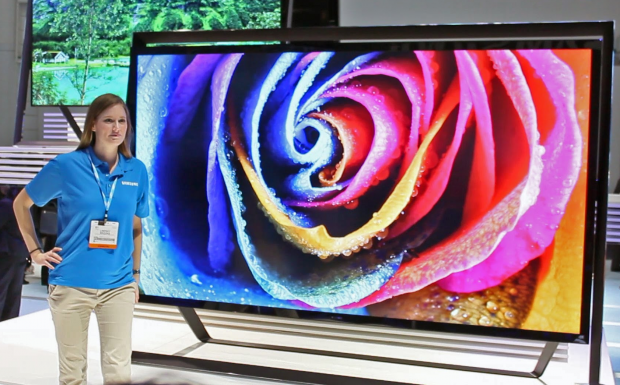 Surprisingly, China has led demand and has consumed 60% of the shipments thus far. Samsung occupies the leadership position, but low-cost panels from relatively unknown manufactures, such as Hisense and Changchong, are creating more competition in this space. Plasma TV's aren't faring as well, and several companies have ceased manufacturing them entirely. The overall TV market has been somewhat sluggish and only grew at a 4% rate last year. The growth is fed largely by 1080p LCD panels, but most consumers have already upgraded to 1080p at this point, and the catalyst for future growth will likely be yet another transition period as we move to 4K televisions.
Aside from excessive price, another significant reason many have forgone the move to 4K televisions is the lack of 4K media and players. Many of the early adopters are videophiles with impressive home theater systems, and the emergence of sensibly priced 4K-capable receivers is finally a reality. As the ecosystem of 4K capable devices continues to develop we expect a rapid increase.
Related Tags