NVM Express launches NVMe 1.2 specification
The new NVMe specification adds features for consumers and datacenters alike.
Published Wed, Nov 12 2014 10:17 AM CST
|
Updated Tue, Nov 3 2020 12:13 PM CST
NVM Express has announced the new NVMe 1.2 specification, and many of the features are aligned to increase adoption in mobile designs, such as laptops and ultrathins. NVMe is a new storage protocol that provides amazing performance and low latency in comparison to legacy approaches, but while we have seen some amazingly fast enterprise SSDs hit our labs, NVMe hasn't quite made it to the consumer space. New power management features will allow NVMe SSDs to kick into lower power states, which will increase battery life for mobile applications.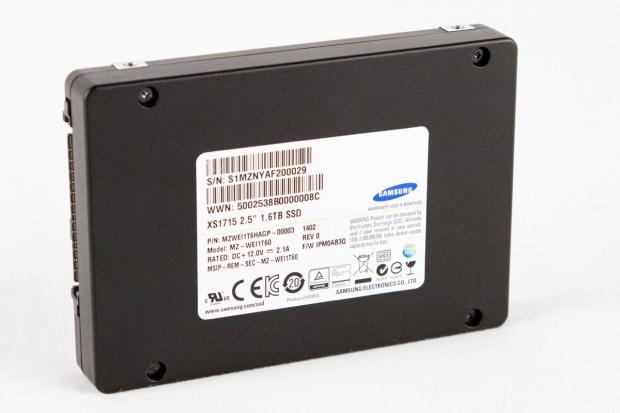 Another new feature can also help to make SSDs more affordable. The NVMe specification now supports a host-based memory buffer. With the notable exception of SandForce devices, current SSDs use DRAM for caching. This extra DRAM component adds cost, draws more power, and takes up space on the SSD. NVMe 1.2 allows the SSD to use the computers RAM for SSD management, which means simpler, and cheaper, SSD designs. The smaller form factors will also lend themselves well to ultra-thins, 2-in-1's, and tablets. One neat aspect is that the SSD can request varying amounts of DRAM from the host system. This DRAM is typically utilized for translation tables for the FTL, but it isn't hard to imagine some uses for caching actual data in the future. Enhanced temperature management will keep the SSD from overheating, which is also a key feature in cramped laptops and ultra-thins. If the SSD reaches a high temperature it can simply throttle performance to cool down. These new features are welcome additions, and new NVMe SSDs will speed their way into your home computer or mobile device soon.
For enterprise applications, enhanced namespace management, a controller memory buffer, online firmware updates, and enhanced status reporting are on the menu. We will dive deeper into these features when new NVMe 1.2 SSDs hit our lab, but in the meantime take a look at our extensive coverage of the NVMe spec in our Defining NVMe Article. Also, visit our Intel SSD DC P3700 1.6TB PCIe NVMe Enterprise Review and Samsung XS1715 1.6TB 2.5-inch NVMe PCIe Enterprise SSD Review for an in-depth look at the extreme performance of NVMe datacenter storage solutions.
Related Tags