HGST's 8TB HDDs available on Amazon, Newegg, starting at $899
HGST's massive 8TB HDDs are now available at retail, starting at $899.

Published Tue, Nov 11 2014 2:39 AM CST
|
Updated Tue, Nov 3 2020 12:13 PM CST
HGST is now shipping its helium-filled 8TB HDDs to retailers, with both Amazon and Newegg now listing them. Newegg is listing the HGST Ultrastar He8 8TB 3.5-inch HDD for $899, while Amazon is slightly more expensive at $933.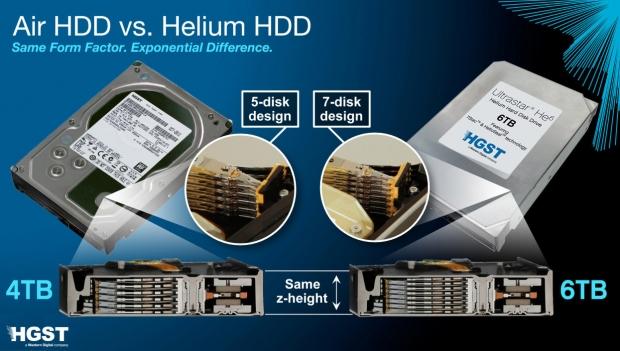 The HGST Ultrastar He8 8TB drive is a 7200RPM HDD with 128MB of DRAM buffer, and three interfaces: SAS-6Gbps, SAS-12Gbps and SATA-6Gbps. The 8TB HDD is based off of seven 1.2TB PMR platters, which are filled with helium which shrinks the distance between the platters, without increasing the risk and sacrifice of performance. HGST promises 205MB/sec maximum sustained transfer rates, with a 4.16ms typical latency.
The drive is also available in Japan, cheaper than it is in the US, at around $695 after conversion. The drives aren't aimed at the consumer, so we should expect these prices to not drop quickly, for now.
Related Tags